October 25, 2011 -
Joe Fortenbaugh
Updated Super Bowl odds from BetOnline.com
When it comes to Super Bowl odds, sometimes one game can make a big difference.
And other times, that one game can mean very little.
Take a look at the San Diego Chargers, who were posted at 10-1 prior to a classic, second-half choke job against the New York Jets. Despite how bad Norv Turner's team has looked at times, the Bolts are currently 11-1 to win the Super Bowl, per Dave Mason and our friends at BetOnline.com.
On the flip side, check out the Tampa Bay Buccaneers, who plummeted from 33.5-1 to 65-1 after losing to the Chicago Bears in London on Sunday. Clearly, there's more faith in San Diego than there is in Tampa Bay.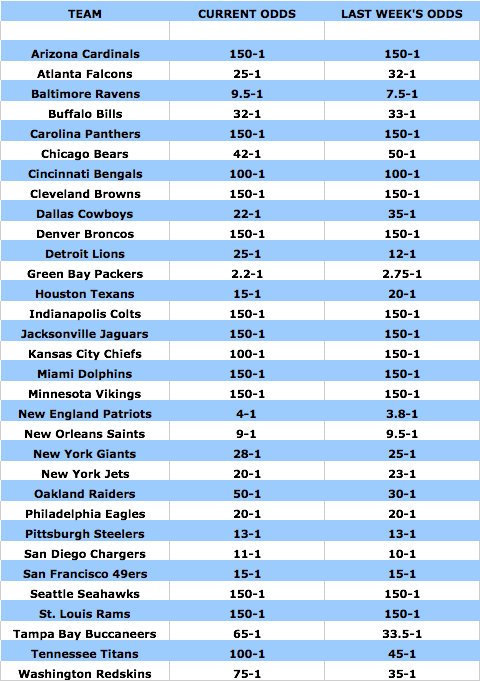 CLICK HERE to check out all of the NFL lines for Week 8.
Hit me up on Twitter: @JoeFortenbaugh