July 29, 2011 -
Barry Dorey
Vince Young expected to sign with the Eagles on Friday
Thursday's blockbuster trade that sent Kevin Kolb from Philadelphia to Arizona in exchange for Dominique Rodgers-Cromartie and a second round pick opened up a backup quarterback spot on the Eagles roster.
Less than a day later, it looks like the job will be filled by a former top-five draft pick.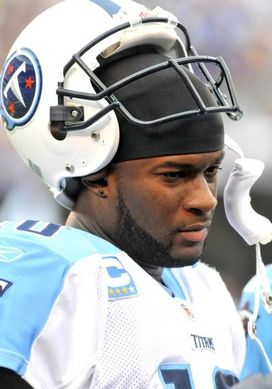 ICONIn Philly, Vince Young will have a chance to rebuild his reputation.
Almost two years to the day when the Eagles acquired former No. 1 draft pick Michael Vick, Albert Breer of the NFL Network reports that the team has reached an agreement with former Titan Vince Young.
Per Breer, it's a one-year deal that will be finalized on Friday.
Young was officially released from the Titans on Thursday evening but his time in Tennessee had come to an end long before that. Despite a 30-17 record as a starter, the former Longhorn failed to assume the leadership position that comes with being a quarterback/high draft pick. In addition to maturity issues, Young never seemed to embrace the role he was expected to assume in Tennessee.
But here's the good news for Young: At the age of 28, he still has enough time left to turn it all around. Playing backup in Philadelphia gives him a chance to watch and learn from another quarterback who needed to rehabilitate his image and turn his life around.
Humility will be the operative word this season.
We wish Vince the best of luck because in all honesty, we've been waiting a long time for the return of the guy in the video below.
Hit me up on Twitter: @JoeFortenbaugh