September 17, 2010 -
Joe Fortenbaugh
Week 1 Blitz Report
Blitzing is an essential part of the game of football. It helps defenses keep their opponents guessing and can often lead to a big, game-changing play.
However, it can also spell disaster if the opposing quarterback sees it coming and makes a big-time adjustment.
Here is your Week 1 NFL Blitz Report. The following charts are designed to give fantasy owners an idea of which NFL quarterbacks and defenses have the most success in blitzing situations.
Compare your fantasy quarterbacks with their Week 2 defensive opponents and vice versa to get an idea of what to expect this weekend.
Week 1 Quarterback Blitz Report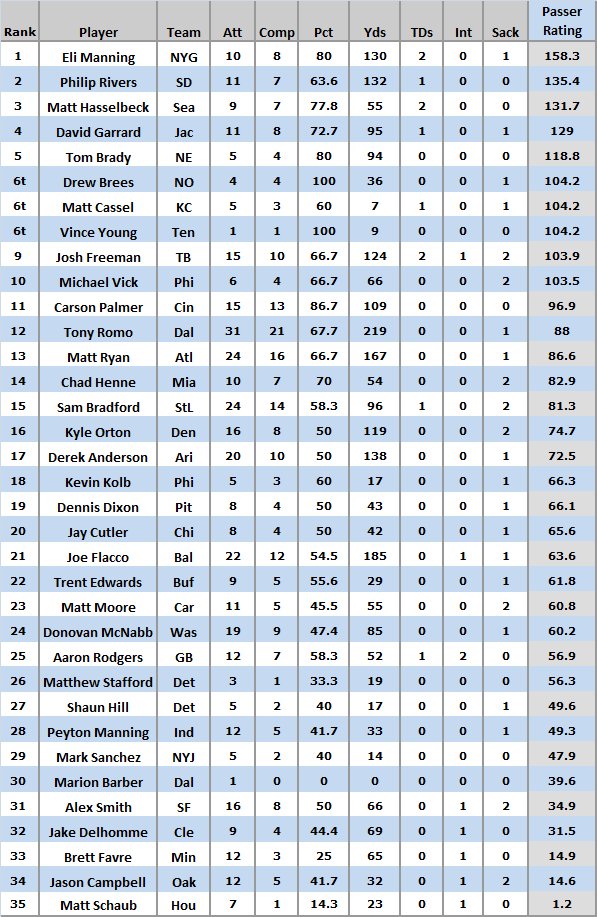 Week 1 Defensive Blitz Report