September 08, 2010 -
Joe Fortenbaugh
Week 1 Live Chat Schedule
For those of you who are new to the NFP Total Access Pass, let me extend a big, grizzly bear hug to welcome you to our little slice of fantasy football heaven.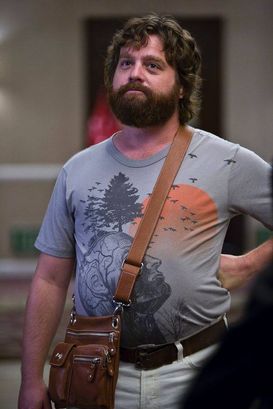 Consider the NFP your satchel. It's where you can keep all of your things. And it's cool because Joy Behar wears one, too.
For those of you who have been through this rodeo before, we're glad to have you back (and thanks for not egging my house).
The NFP Total Access Pass is all about one thing: Winning Championships. We may not be the flashiest fantasy football site on the web, but I guarantee that we will provide you with more access than anywhere else.
And that access starts with multiple, weekly live chats where I'll be here to answer all of your questions.
All live chats can be accessed by clicking on the "Live Chat" tab at the top of the page. I don't think you'll need a 180 IQ to figure out how to get there.
Live Chat No. 1 will take place this Friday starting at 2:00pm eastern and will run for one hour.
In addition, please note that the one-hour gameday live chats have been moved from 11:00am eastern to 11:20am eastern. I've been asked to make weekly radio appearances in Cincinnati and Toronto on Sunday mornings, so I have to bump back the start time of the gameday live chat.
And now that we've gotten the administrative B.S. out of the way, let's get ready to kick some ass.
Thanks again for choosing the National Football Post.