November 19, 2010 -
Joe Fortenbaugh
Week 10 Blitz Report
Friday afternoon means it's time for your weekly blitz report.
The purpose of this analysis is to give fantasy owners an idea of which quarterbacks have the most success facing the blitz and which defenses get the best results when bringing heat. Be sure to compare your Week 11 quarterbacks with their Week 11 defensive opponents.
As always, we're here if you have any questions.
QUARTERBACK BLITZ REPORT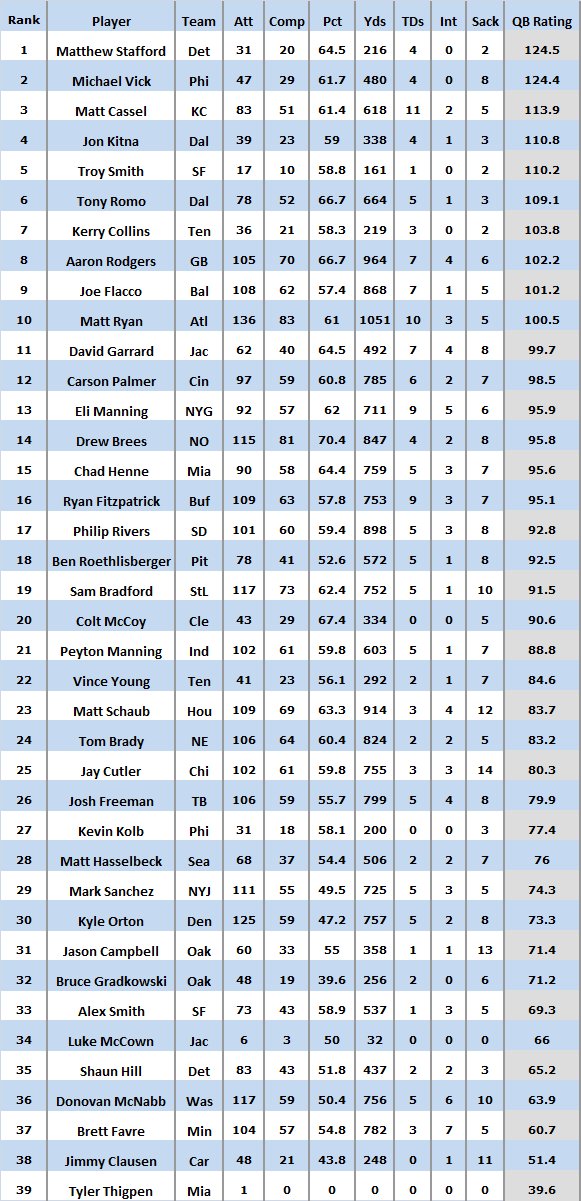 DEFENSIVE BLITZ REPORT