September 24, 2010 -
Joe Fortenbaugh
Week 2 Blitz Report
It's time to take a look at the Week 2 NFP Blitz Report.
The purpose of the following charts is to give fantasy owners an idea of which NFL quarterbacks have the most success against the bltiz, while taking a look at which NFL defenses cause the most disruption when they bring extra pressure.
Owners are advised to first examine their fantasy quarterbacks, and then take a look at the second chart to find out what to expect from their opponent in Week 3.
As always, we are here to help if you have any questions.
Week 2 Quarterback Blitz Report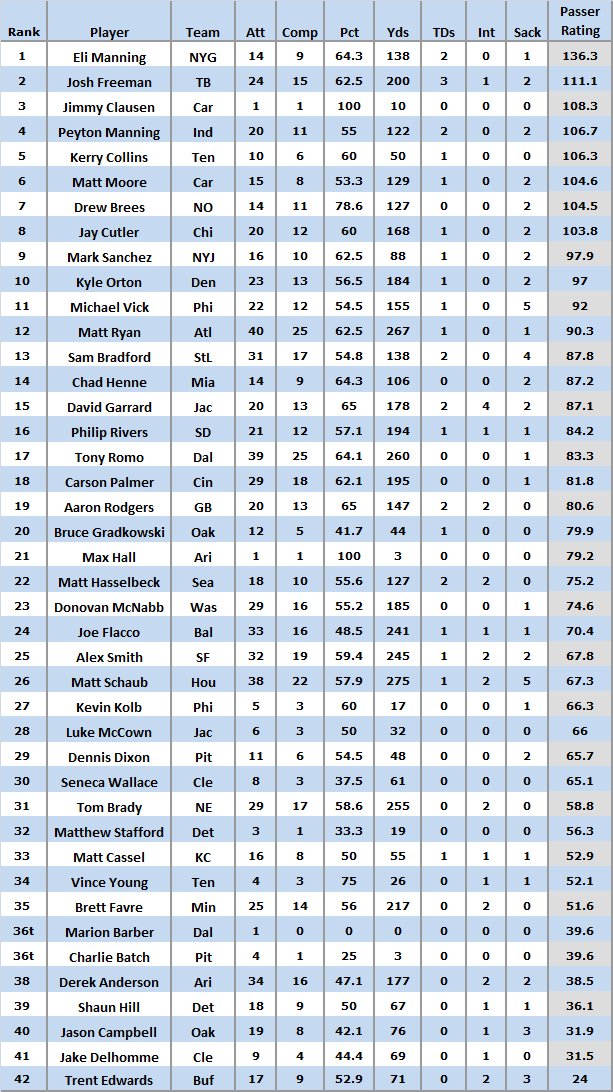 Week 2 Defensive Blitz Report