September 13, 2012 -
Joe Fortenbaugh
Week 2 FanDuel salary cap selections
Another $1,000 prize pool this week for the NFP/FanDuel salary cap challenge, but we're limiting the game to just 110 people. Sign up soon so you don't miss out!
CLICK HERE to enter the Week 2 salary cap challenge.
UNDERVALUED
Peyton Manning, QB, Denver Broncos ($8,300): There's a reason Vegas posted the total for Monday night's showdown between the Broncos and Falcons at 51.5 points, and it's not because bookmakers think there will be a lot of running. Manning is currently the eighth-highest priced QB, but lit up the skies in his Denver debut by throwing for 253 yards and two scores against the Steelers defense. Excellent value here.
Matt Ryan, QB, Atlanta Falcons ($8,300): For the exact same reasons why you are looking at Manning, you should also be keeping an eye on Ryan.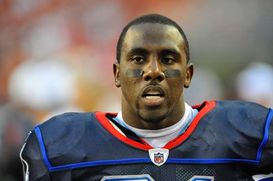 ICONFred Jackson's injury could open the door for C.J. Spiller to emerge as the new starter in Buffalo.
C.J. Spiller, RB, Buffalo Bills ($6,600): Now that starting running back Fred Jackson is schedule to miss the next four weeks with a knee injury, the bulk of the workload finally belongs to Spiller. His price has gone up due to the Jackson situation, but this is still a bargain for a guy who gets a home game against the Chiefs on Sunday.
Demaryius Thomas, WR, Denver Broncos ($6,700): He caught five passes for 110 yards and a touchdown in his first game with Peyton Manning under center and we expect those gaudy numbers to continue for Monday's highly-anticipated shootout with Atlanta.
Tony Gonzalez, TE, Atlanta Falcons ($5,400): Tell Tony G he's too old to produce and he'll point to his Week 1 stat line that consisted of five receptions for 53 yards and a score. See a pattern emerging here? There's plenty of talent to go around for Monday night's game.
Cincinnati Bengals, D/ST ($5,000): A very cheap price for a team that gets to play their home opener on Sunday against the Cleveland Browns and rookie quarterback Brandon Weeden. The Bengals need to get the train back on the tracks after last Monday's debacle against Baltimore and this is the perfect spot to do it. Cincy should be able to force at least two turnovers in this one.
OVERVALUED
Matthew Stafford, QB, Detroit Lions ($9,200): Way too pricey for a guy who has to travel to San Francisco to take on a 49ers defense that just went into Lambeau and made Aaron Rodgers look human.
Ryan Mathews, RB, San Diego Chargers ($8,400): There's a good chance Mathews could be back in the starting lineup for Sunday's showdown with Tennessee, but until we know for certain that he'll play AND we see him produce, this price tag is just too much considering some of the other talent on the board.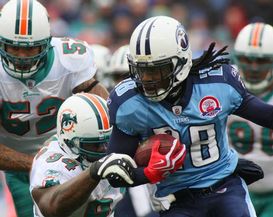 ICONWhy risk it?
Chris Johnson, RB, Tennessee Titans ($7,800): Between last season's underwhelming performance and his four rushing yards in Week 1 against New England, I'm not going anywhere near Johnson until he demonstrates that he still has what it takes to be an elite running back in this league. You'd be better served spending less on a guy that we know will show up to play.
Roddy White, WR, Atlanta Falcons ($7,500): With Julio Jones ready to take over the No. 1 receiving spot in Atlanta, White's numbers this season won't justify the price tag. If you want a Falcons wideout, spend another $100 and go grab Jones.
Antonio Gates, TE, San Diego Chargers ($6,800): He ranks third in terms of price at the TE position, but did you see Gates on Monday night against Oakland? He looked old, slow and had to leave the game for a bit with banged up ribs. We'll take a pass here.
Baltimore Ravens, D/ST ($5,400): Sunday's matchup at Philadelphia could be a trap game for the Ravens, who might get caught looking ahead to their Week 3 showdown with the New England Patriots. Philly's offense struggled in Week 1 at Cleveland, but you can't hold these guys down forever.
Hit me up on Twitter: @JoeFortenbaugh