October 22, 2010 -
Joe Fortenbaugh
Week 6 Blitz Report
Here is your Week 6 NFL Blitz Report.
The purpose of the weekly blitz reports is to give fantasy owners an idea of A) Which NFL defenses have the most success when blitzing and B) Which NFL quarterbacks operate the best against the blitz.
The key is to match your fantasy quarterbacks with their Week 7 opponents to get an idea of what to expect this weekend.
If you have any questions, you know where to find us.
WEEK 6 QB BLITZ REPORT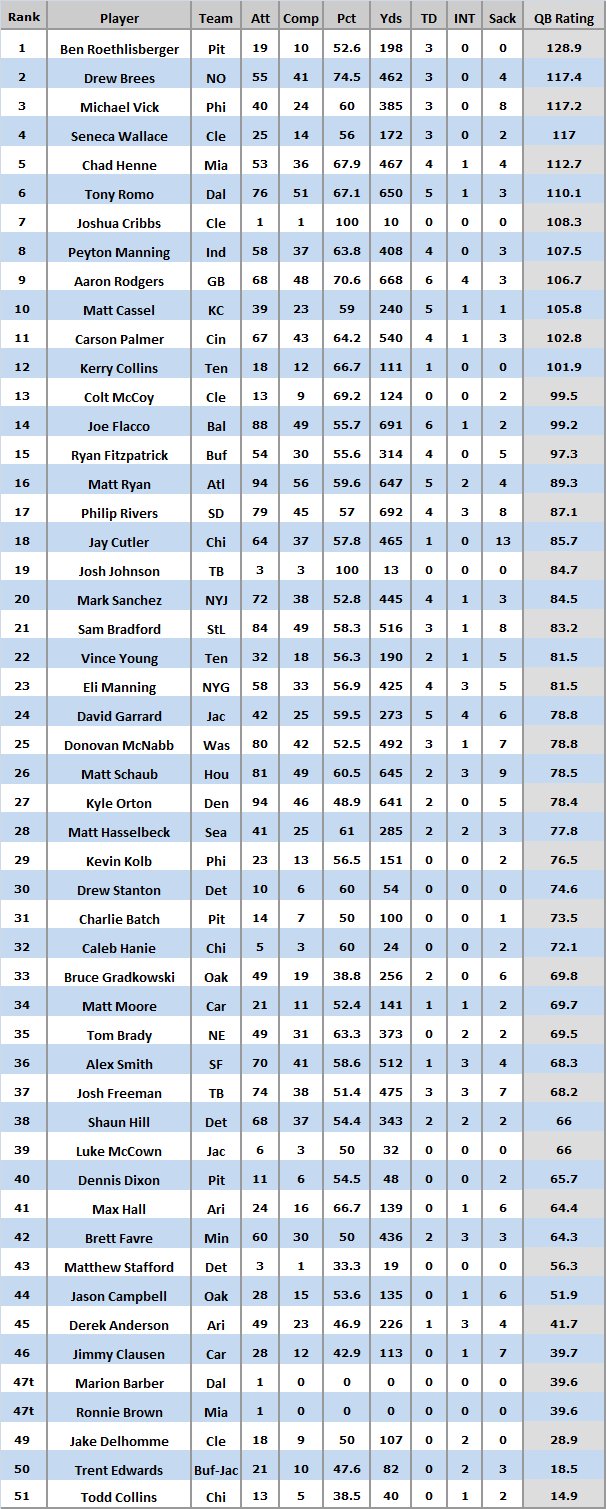 WEEK 6 DEFENSIVE BLITZ REPORT