December 24, 2010 -
National Football Post
Why the NFL will remain king
Nearly a week after some of the most perplexing stat lines of the 2010 season — Matt Flynn throwing for more yards and touchdowns than Tom Brady, Michael Vick combining for 472 yards and four touchdowns, and Rex Grossman netting over 300 yards and four touchdowns — this one made me stop in my tracks:
Per Bill Carter of The New York Times, 18 of the 20 highest-rated television events this season have been NFL games — and eight of the top-10 best-rated programs of the whole year are NFL-related.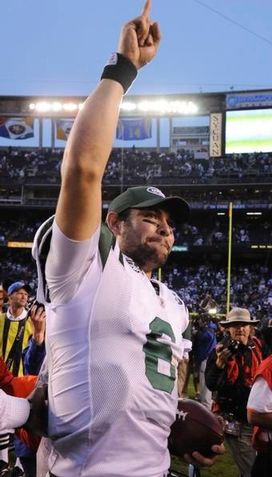 ICONThe Dec. 19 matchup between Mark Sanchez's Jets and the Steelers drew a 16.8 rating on CBS.
With that in mind, it shouldn't come as a surprise that Week 15 gave each of the league's three Sunday broadcasting partners — CBS, Fox, and NBC — double-digit ratings bumps over last year's numbers, according to Sports Business Daily. CBS' telecast of the Jets-Steelers got a 16.8 overnight rating, while NBC's Packers-Patriots matchup drew a 15.2. And Fox saw its highest-rated singleheader (14.3) in over seven years.
These are staggering numbers for a league that many thought couldn't possibly widen its scope.
In the Times' article, television executives — such as NBC Sports' Dick Ebersol and Fox Sports' Eric Shanks — cited major industry improvements for the spike in popularity. High-definition televisions, better camera placement, and advanced sound mechanisms all make the viewing experience infinitely more enjoyable, they contended.
As Shanks said, "The stories get people there. The product keeps people there." And this is true, but only to a certain level.
There are more important aspects in play here, namely fantasy football and gambling. Approximately 29 million Americans play fantasy football, and in 2009, the industry was estimated at $800 million.
Plus, the NFL alone sees $80-100 billion in illegal wagering per year, according to a CNBC investigation entitled "The Big Business of Illegal Gambling." That doesn't include every bet that's placed legally in Las Vegas sportsbooks.
As these industries collide, they make even the most-lousy NFL matchups appealing on some level. Why else would anyone outside of Ohio watch the Browns-Bengals game on Dec. 19? The two teams were a combined 7-19, leaving the playoff implications to other 1 p.m. ET matchups such as Rams-Chiefs, Eagles-Giants, Colts-Jaguars, and Ravens-Saints.
But what if you had Peyton Hillis starting in your fantasy playoffs? Or better yet, what if you put money on the Browns as a one-point underdog? You immediately flipped over — assuming you have the seemingly omnipresent Sunday Ticket — once Phil Dawson's 23-yard field goal brought Cleveland within six points at the beginning of the fourth quarter.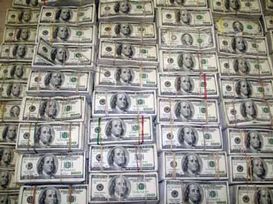 It's estimated that $80-100 billion is illegally wagered on the NFL every year.
And you watched until the end, as the Browns' late touchdown wasn't enough for the cover. Cincinnati won, 19-17.
The Colts-Titans matchup was the highest-rated cable show on Dec. 9 for a reason. It featured a plethora of fantasy stars — Peyton Manning, Reggie Wayne, and Chris Johnson, among them — and a 2.5-point spread in favor of the Colts. Gamblors watched until the bitter end as the Titans did just enough to execute a perfect back-door cover, but not enough to win the game.
Despite being on the NFL Network, the program drew 5.4 million viewers.
What does all this tell us? To steal a line from HBO's hit show "The Wire," "The king stay the king." In this case, the king is the NFL, and its record-breaking ratings aren't going anywhere.
Scott Miller is a senior at The University of Iowa and a contributor to the National Football Post. Follow him on Twitter: @stmillr.