June 15, 2012 -
Matt Bowen
A guide to the NFL player's 'summer vacation'
With veteran mini-camps wrapping up soon across the league, NFL players will get five to six weeks of "vacation" before they report to training camp. Head back home, spend time with family and relax before the 2012 season starts and the pads go on.
However, this is also a key time, a key period of the offseason when players physically and mentally prep to compete, win jobs and make rosters. Let's take a look at what these players will focus on before the first practice of training camp.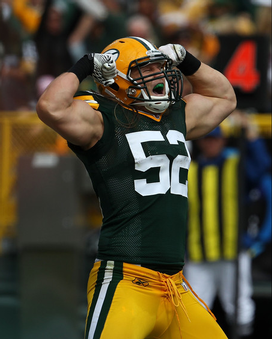 For NFL players like Clay Matthew, the next six weeks before training camps open are crucial.
Footwork: Applies to every position and I believe it needs to be practiced daily. Whether you are a DB working your plant and drive or a WR running the route tree, footwork is key to production. And you can't let your footwork deteriorate before camp starts. Get on the field, push yourself through position specific drills and show up ready to compete.
Playbook-Film Study: This is the perfect time to get in your playbook and turn on the tape. If you are a DB, draw up formations and make adjustments based on the scheme you play in. Ask the video department to make some cut-ups, study your divisional opponents and get a jump on your opening day matchup. Think of it this way: there are no correction periods during training camp practices and NFL coaches won't wait around for you to pick up the scheme.
Conditioning: Both linear and lateral work here. Forget treadmills. As a player, you need to work with functional football movements (shuttle runs, change of direction drills). Condition your body with movements you will use on the field. There is no "drill" that can emulate pro football in an competitive environment (with pads on). Players know this. However, you have to show up in top shape if you want to survive camp.
Strength/Speed: Six weeks is enough time to work on a strength/speed program in the weight room and see some gains. Again, functional movements that increase explosive power. Think plyometrics, Olympic movements (clean, snatch, push jerk), kettle bells, etc. No bodybuilding lifts. Train as an athlete. Speed and explosion is the ticket.
Act like a pro: Don't be "the guy" that reports overweight, out of shape and ends up in the training room with a pulled muscle because he didn't put in the time or effort to train. Use these six weeks to improve your body and mentally prepare to compete. This isn't a real vacation. This is a time to prep for a long season.
Follow me on Twitter: @MattBowen41