March 15, 2012 -
Matt Bowen
A scout's take on Landry
Free agent LaRon Landry is the top player at the safety position when we break down the market. And considering the demand to find athletic safeties that can produce vs. today's spread offenses and the tight end route tree, multiple teams in the NFL view the former Redskins' first round pick as an upgrade in talent.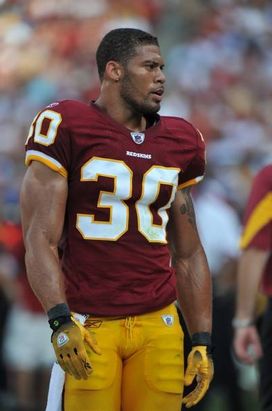 Free agent safety LaRon Landry.
This morning, I talked to an experienced NFL scout, and this was his take on Landry:
- Plays extremely hard; tough football player
- Top tier athlete
- More explosion than power; has strength, but will struggle at the point of attack
- Limited ball skills
- Not as physical as advertised in the run front
- More of a hitter; will come downhill on a WR; size up players in the open field
- Wants to go low on tackles
- Questionable study habits
- Will help a team early in the season; but will he stay healthy?
According to reports, Landry will be in New England tomorrow to meet with the Patriots. And I expect to see more interest in the safety as teams look to add some veteran talent to the secondary.
With an average safety class coming out in this year's NFL Draft (and limited talent on the market) let's see how this plays out for Landry.
Follow me on Twitter: @MattBowen41