November 23, 2011 -
Matt Bowen
A Turkey Bowl tale
For those of you who have followed the NFP for the last three NFL seasons, I have told this Thanksgiving story every year. And just like any story from the past, it gets bigger and more extravagant every time I tell it…
Family Turkey Bowls. Part of the Thanksgiving Day culture in America—along with the Cowboys and the Lions.
Bring out old cleats, put on a pair of sweats and go play ball across the street, in a park or at the high school in town.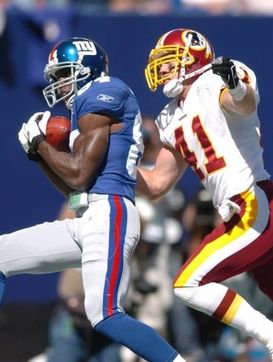 ICONBefore Kurt Warner threw the deep ball over my head, I was making plays in the '91 family Turkey Bowl.
Two-hand touch that can get physical when you have to play press coverage vs. your uncle or your brother before it is time to head in for dinner.
In 1991, down in Peoria, Illinois (central Illinois) the Bowen/Penca family played the annual (and last) Turkey Bowl along the banks of the Illinois River. In a game dominated by my cousin Andrew (a standout RB at Peoria Richwoods High School at the time), my squad was protecting a one-touchdown lead in the final minutes with the ball on the cusp of the goal line.
We stopped the slant route on first down and came back and took away the fade on second down. On third down, we got lucky on an overthrow from my Uncle Jim on a four-vertical route scheme that looked nothing like Rodgers to Finley.
Call a time out, regroup and set up to play base man-coverage (the only call we really had) on fourth down.
As an eighth grader, I played free safety for the afternoon—and was looking for the slant route.
With my cousin Michael (aka @Big_Puma), aligned over my old man in the slot, I took my two-step backpedal and waited in the middle of the field.
My old man took an inside release, left Michael stuck in the mud after some atrocious technique and broke to the middle of the field.
I reacted and laid out—separating my old man from the ball.
Incomplete. Ball game.
The problem? The old man was slow to get up, hobbled back to the house and sat with a bag of ice on his knee and an Old Style during the second half of the Cowboys' game.
An MRI later, we are talking about a torn MCL suffered in a family game of two-hand touch football.
The game was called after that. No more football on Thanksgiving. Just beers, turkey and pecan pie in our house.
Have a great Thanksgiving…
Follow me on Twitter: @MattBowen41