September 12, 2011 -
Matt Bowen
All eyes on Reggie Bush tonight
There are multiple angles to take in tonight's Monday night game in Miami between the Patriots and Dolphins, but when it comes to personnel, I want to see Reggie Bush in a regular season game plan for Tony Sparano. Here are a few things I am looking for from the Dolphins RB…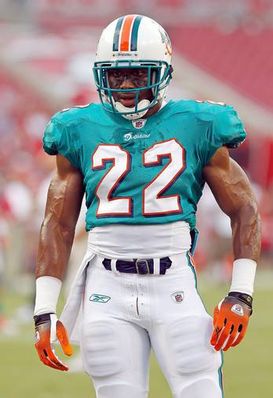 Will we see explosive plays from Reggie Bush tonight vs. the Patriots?
- Get downhill and move the sticks. That sounds almost like required work in an NFL offense, but this is a much different scheme that he played in with the Saints. And for what I saw of Bush in the preseason he ran hard, hit the hole and played with low pad level on contact. Now it counts vs. the Patriots.
- Game plan. As I have said about all of the Week 1 games in the NFL, the call sheet for the Dolphins will be thick—with plenty of new looks. We expect to see the Power O and Lead Open, but I am curious to find out how the Dolphins plan to use Bush removed from the core of the formation. He still has that "matchup ability" to beat any LB on a simple option route with field to work with.
- Explosive plays. Hey, if I have Bush in my huddle, this is something I want to see every game. To beat New England, the Dolphins RB has to press the edge of the defense, hit the corner and make plays in the open field. Think of a simple screen pass (or even a check down). Because with Bush's ability, QB Chan Henne can pick up some free yards by dumping the ball off.
- Crucial plays. This will tell us how the Dolphins view Bush. 3rd and short, inside of the 5-yard line, etc. We know what WR Brandon Marshall can do outside of the numbers, but when the Dolphins need a play is Bush "that guy" to get it done?
Follow me on Twitter: MattBowen41