November 21, 2012 -
Matt Bowen
All-22: How did Gore, 49ers beat up the Bears defense?
Click here for the entire Inside the Playbook series.
During the 49ers' 32-7 win over the Bears on Monday night we saw multiple formations, personnel and alignments from Jim Harbaugh's team in the run game. Downhill schemes that created angles to fit up on the Bears' defenders and clear running lanes for Frank Gore.
Using the All-22 tape, let's breakdown the "Double Lead" and the "Wham." Two schemes that beat up the Bears on Monday night.
"Double Lead" vs. Cover 2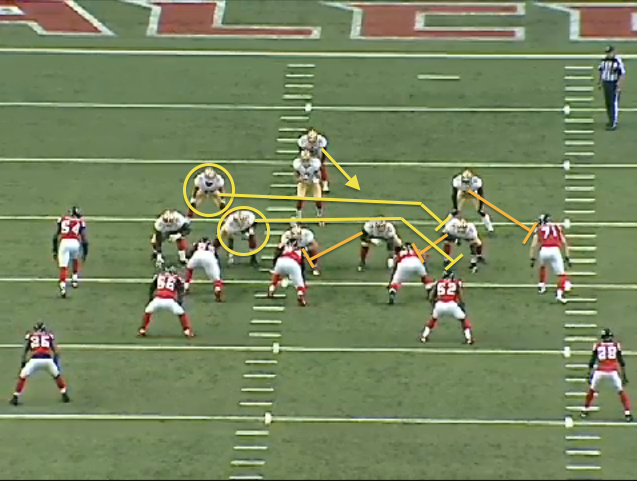 - "Full House" look from the 49ers (or an old school "T" formation) vs. the Bears 4-3 front. The Niners will use short, "hop" motion from FB Will Tukuafu to create an inside angle on Mike Backer Brian Urlacher with Bruce Miller leading up through the hole vs. Sam Backer Nick Roach. A "Double Lead" scheme.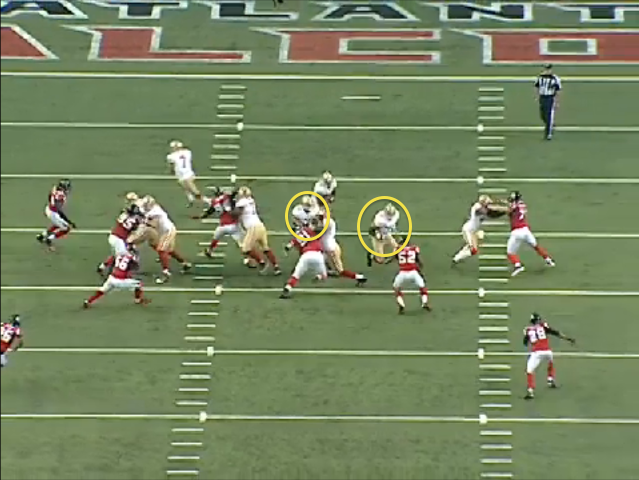 - Look at the execution from the 49ers. Tukuafu pins Urlacher to the inside with Miller kicking out Roach. That creates an open running lane for Gore to get vertical up the field.
- In Cover 2 vs. a single TE side, the CB is the "force" player with the SS off at a depth of 7-8 yards. Major Wright will read the block of TE Vernon Davis vs. the CB and fill on the run.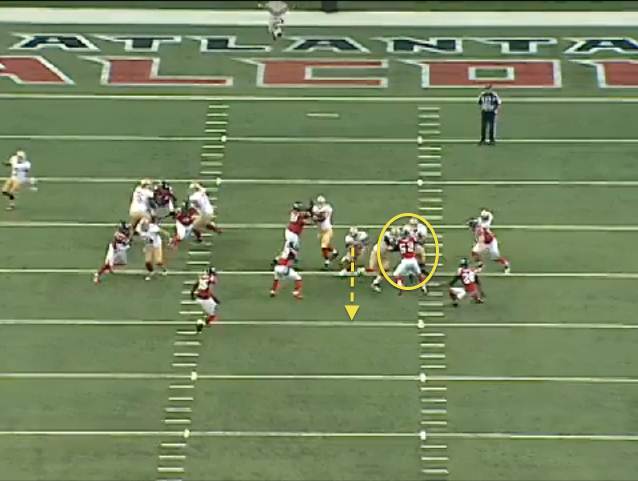 - Why does this run get through to the second level of the defense? Even with Wright filling on the run, LB Lance Briggs can't defeat the block of the center and is washed past that play. That allows Gore to find cut back room and get into the open field.
"Wham" vs. Cover 1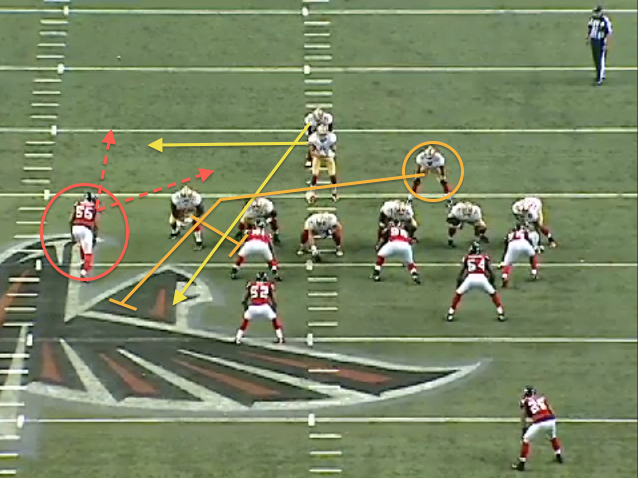 - I broke down the "Wham" block last week at the NFP and this is no different. Think of an inside trap vs. the interior of the D-Line. The 49ers use motion to bring TE Delanie Walker back into the core of the formation and "Wham" (or trap) the Nose with the center and left tackle working up to the LBs.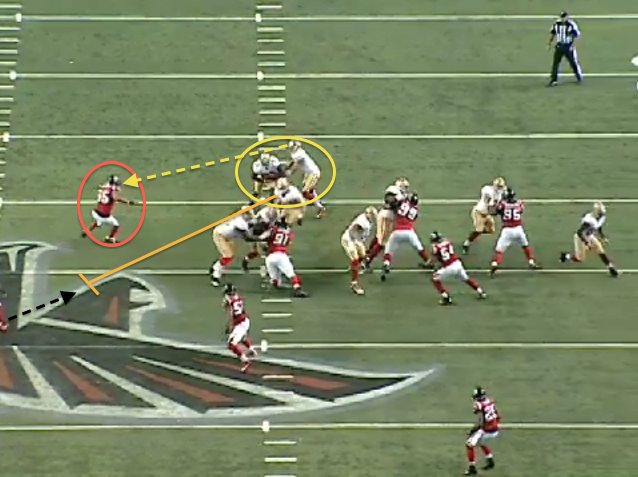 - If you aren't prepared to play the "Wham," then expect to take a helmet to the ear hole. Walker blasts the Nose with both the center and left tackle kicking out the Bears LBs.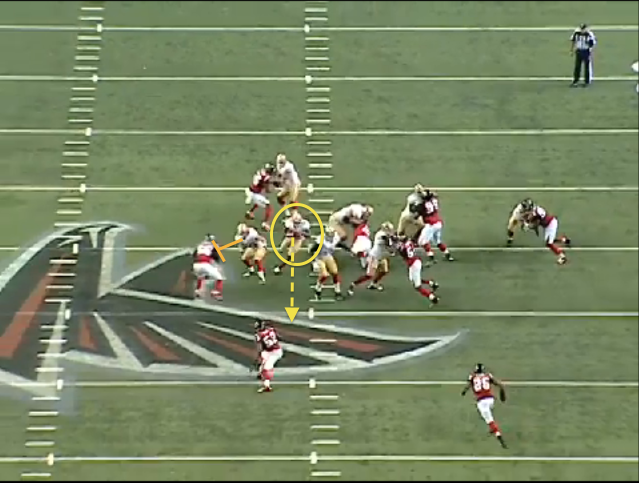 - Once this ball is to the second level, the Bears need their secondary run support to show up. In Cover 1, Wright has to "run with his coverage" (Walker). This takes the Bears safety to the hole and puts him in a position to make the tackle. However, because of a poor angle from Wright this run again gets up the field and forces FS Chris Conte to make the play.
Follow me on Twitter: @MattBowen41