December 06, 2012 -
Matt Bowen
All-22:This is how you play the deep middle of the field
Click here for the entire Inside the Playbook series.
We talk about "single high safety defenses" all of the time (Cover 1, Cover 3, Zone Pressure, etc.) from a playbook perspective, but how often do we focus on the technique of the FS in the deep middle of the field? Let's go back to Thomas DeCoud's INT vs. Drew Brees in the Falcons win over the Saints last Thursday night and check out the safety's footwork, angle and depth.
Check out the All-22 cut-ups and then we will get into some coaching points…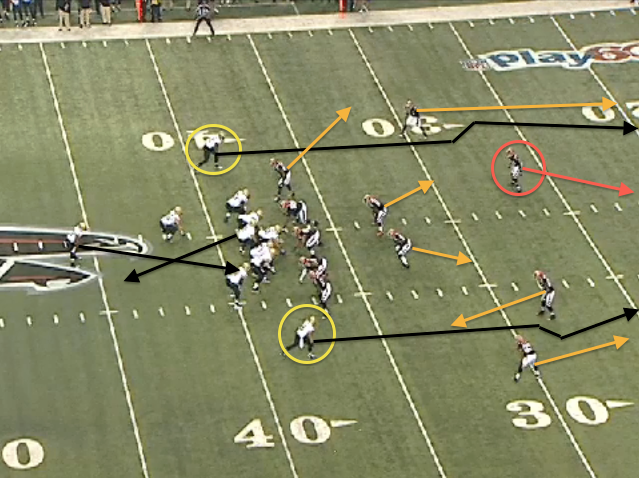 - The Saints have their Regular personnel (2WRs-1TE-2RB) in the huddle with the ball in prime field position to take a shot at the end zone. Align both WRs in reduced splits (inside of the numbers) and run two vertical concepts (quick "Dino" stems) off of closed (strong) side run action to test the top of the secondary.
- Cover 3 from Atlanta. The safeties will show high (Cover 4 look) with the SS dropping to the closed side curl-flat drop and DeCoud rolling to the deep middle of the field at the snap. On the outside, both CBs will carry No.1 vertical and play with an outside shade down the field using their safety help.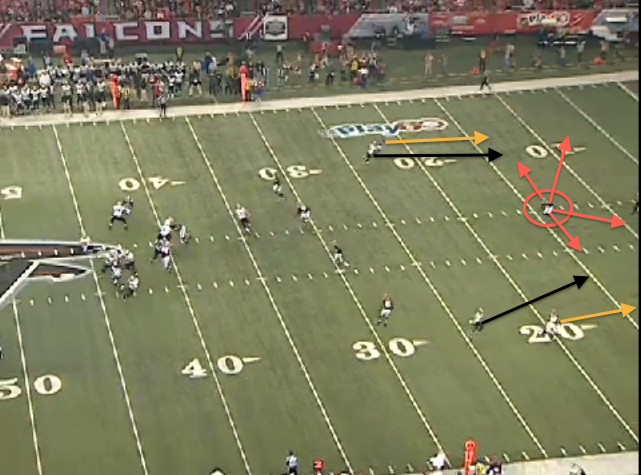 - If you are going to disguise a look in the secondary and roll to the deep middle of the field your technique has to be sound. Here, DeCoud opens his hips (called an "open angle" technique) and gains depth with speed until he can square his shoulders to Brees. Now he is in position to overlap both vertical routes.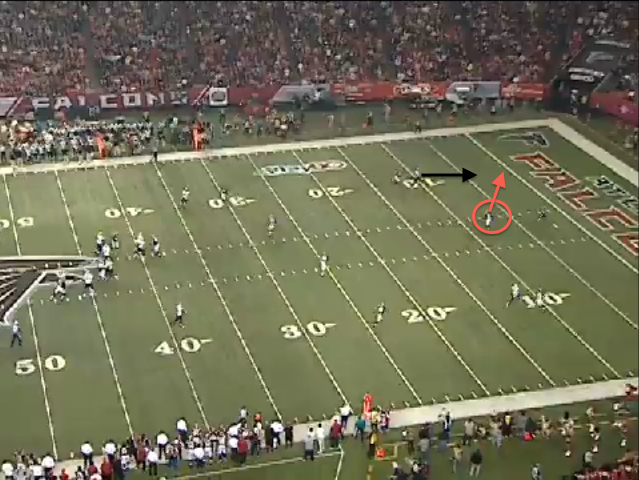 - Read the QB's shoulders and break on the throw with an angle that allows you to make a play on the ball. That's what the Falcons get here from DeCoud.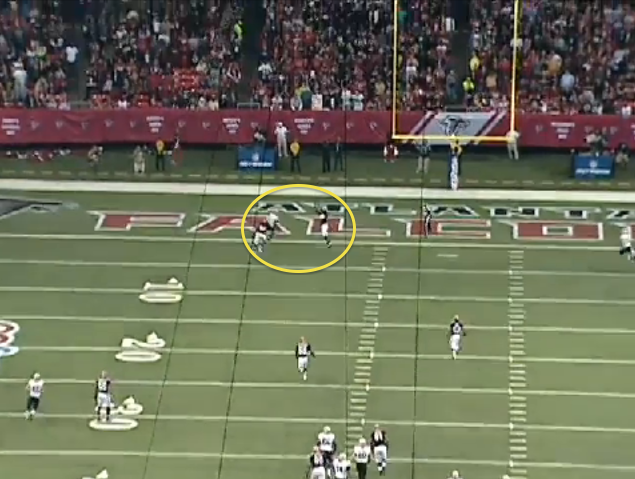 - We see the finish on the highlights in the post-game show, but this INT for DeCoud started at the snap with his technique: open the hips, roll to the middle of the field, gain depth, read the QB and break on the throw. That's pro technique.
Follow me on Twitter: @MattBowen41