November 22, 2012 -
Matt Bowen
Are the Cowboys ready for RGIII?
Click here for the entire Inside the Playbook series.
Thanksgiving with my family has always included turkey, some cocktails and the late afternoon kickoff of the Cowboys game. And I'm looking forward to the game down in Dallas even more this year because of the matchup issues Robert Griffin III and the Redskins bring to the stadium. Multiple alignments, personnel groupings and a game plan that caters to QB's skill set.
Using the All-22 cut-ups, let's take a look at how the Redskins get production out of their "Pistol" package with Griffin, the play action game and RB Alfred Morris.
Zone Read (Inverted Veer)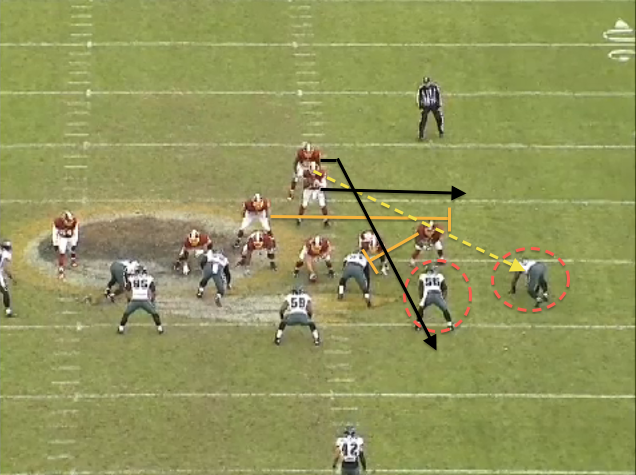 Inverted Veer blocking scheme (backside pull) with Griffin reading the open (weak) side DE. Ride the RB through the mesh point and "option" the end man on the line of scrimmage (DE in 4-3 front/OLB in a 3-4 front).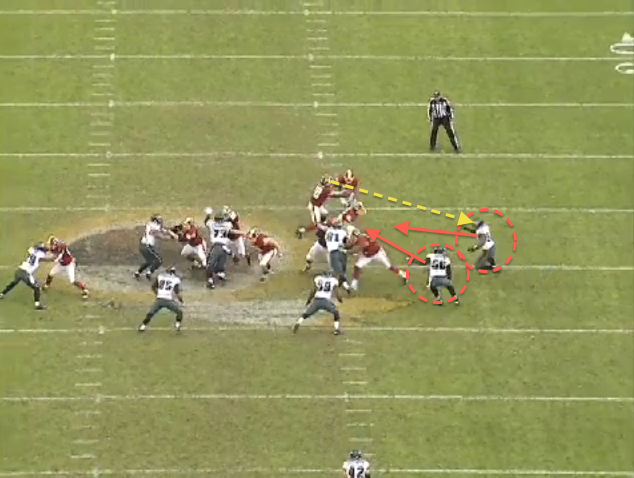 RGIII reads the path of the DE. If he stays up the field, give the ball to Morris. But if he crashes down the line of scrimmage and takes the bait, the Redskins' QB will pull the ball and follow the TE up through the hole.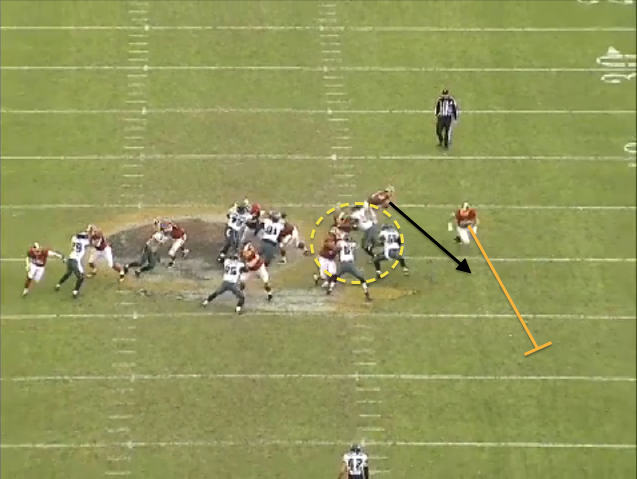 With the DE (and the open side LB) attacking Morris, the Redskins' QB can keep the ball and now follow the TE vertically up the field for an explosive gain.
X Spot (Play Pass)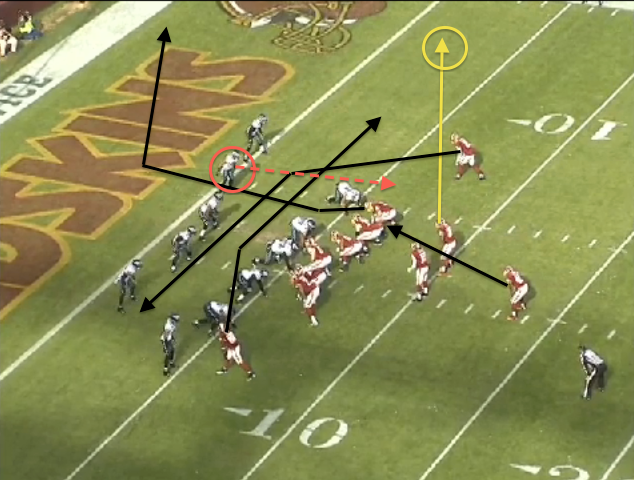 Two-back Pistol alignment for the 'Skins. The route: "X Spot." Think of the base "Spot" route (7-Curl-Flat) with some added window dressing (X receiver takes the place of the closed side curl). With both WRs aligned in reduced or "nasty" splits (tight to the core of the formation), Griffin will ride Morris on the play fake and target the FB in the flat vs. man-coverage.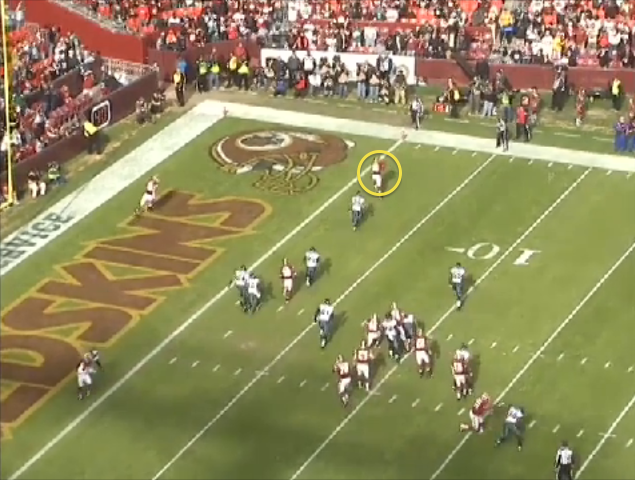 With the Eagles' safety sticking his eyes in the backfield (instead of reading the High-Hat release of the TE and the path of the FB) Griffin has a quick, easy throw to the flat for six points.
Closed Side Toss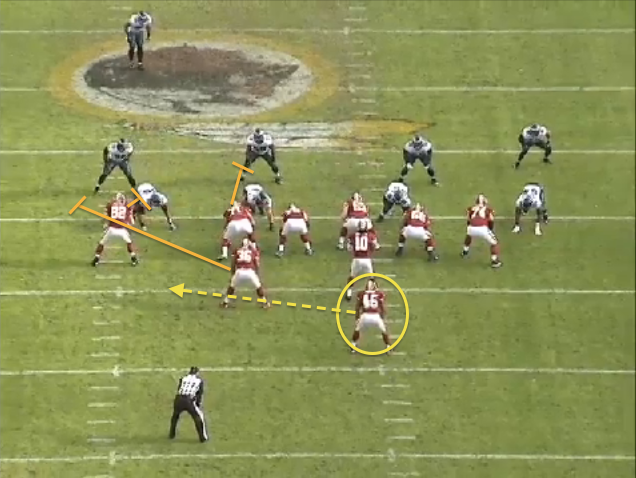 Don't always look for option football when Griffin and the 'Skins roll the Pistol formation on the field. Down block from the TE with the FB kicking out the Sam Backer and the LT working up to the second level of the defense. Get the ball to Morris deep in the backfield and let him get to the edge.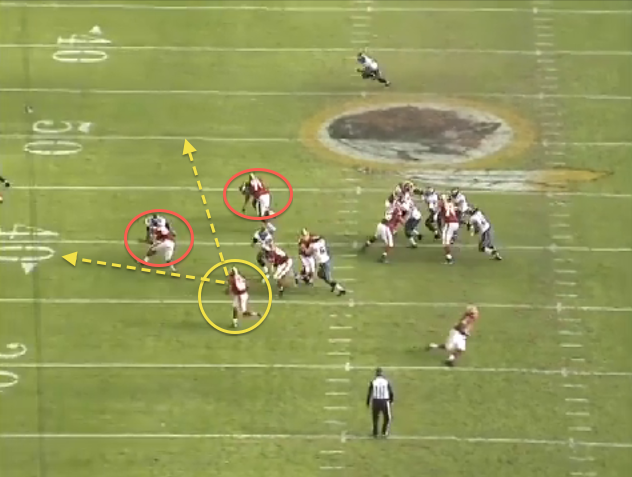 The Redskins have this run fitted up perfectly for Morris. The RB can dip inside to set up the blocks or get vertical up the field to produce positive yardage.
Again, we are only looking at a small sample here of what the Redskins will carry in their game plan today vs. the Cowboys. However, let's see how Dallas matches up to the RGIII and the multiple looks Washington will show on the field.
Have a great Thanksgiving and I will check back with you tomorrow.
Follow me on Twitter: @MattBowen41