March 26, 2012 -
Matt Bowen
Bill Parcells and the Saints: a good fit?
Last week after the fallout from the Saints bounty scandal, the NFP's Brad Biggs floated the idea of New Orleans reaching out to Bill Parcells to step in for suspended head coach Sean Payton. Today, ESPN reported that Payton has discussed issues related to his suspension with Parcells, including taking over as the interim head coach in 2012.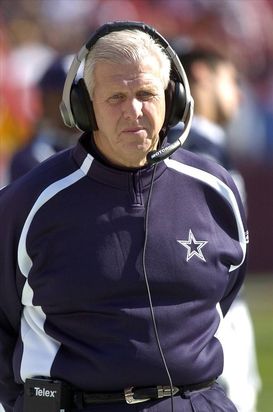 ICONWould Parcells be the right coach to step in for Sean Payton this season?
My take? The discipline handed down from Roger Goodell is complicated from a player's perspective in the Saints' locker room. I wrote on Friday that the leadership in New Orleans now has to come from the veterans players on the roster. That's not easy when you suddenly lose a proven head coach and have to adapt to a new voice in the building.
Could Parcells be that "new voice" in New Orleans? He has the reputation that players should gravitate to and I have no doubt they could accept his coaching and leadership (eventually) if the Saints were to go this route.
However, there is something to be said for "familiarity" in the player-coach relationship in the NFL. That sells. Having a coach that has worked with players before. And knowing what to expect can sometimes carry more weight than a big name can provide. Especially in a situation that no player in New Orleans was ready for heading into the offseason.
Parcells will be a Hall of Fame coach and I believe players would respect him in New Orleans. But while we wait for this story to play out (and see if this turn into a real possibility), promoting a coach from within the Saints' staff still looks like the best option from my perspective. Give these players an interim coach they trust (and know) as they try to work through this season.
Follow me on Twitter: @MattBowen41