March 22, 2012 -
Matt Bowen
Bills continue to make the right moves on the D-Line
I like what the Bills are doing through free agency. Upgrade the D-Line and give your defense the ability to play some coverage when you can generate pressure up front.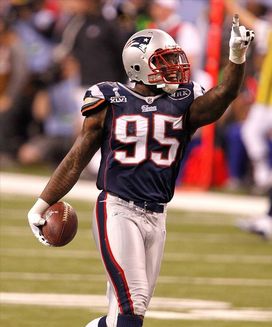 ICONThe Bills now have two edge rushers in Mark Anderson and Mario Williams.
This isn't complicated and doesn't take a detailed Xs and Os breakdown to understand the AFC East from a defensive perspective. If you want to compete (and win) vs. Tom Brady and the Patriots, then get home with your front four. Basic football here. Rush four and put a top over the defense when you can hit the QB—consistently.
Last week, it was the Bills making the biggest move in free agency from my perspective when they landed DE Mario Williams. A Top 5 edge rusher and an ideal fit for the 4-3 front. A player that demands attention because of his ability to alter protection schemes.
On Wednesday, it was the addition of rush end Mark Anderson. The former Patriot played productive football this past season. And while he may be considered a "situational player" from a game plan perspective, you want him on the field opposite Williams in passing situations. Two players that can get off the ball and turn the corner.
Add that to the interior talent on the Bills' D-Line (Marcell Dareus, Kyle Williams) and Buffalo now has a unit up front hat has to be accounted for.
On top of that, the move for Anderson gives Buffalo some flexibility in the upcoming draft. Former Bears Director of College Scouting and NFP contributor Greg Gabriel (who drafted Anderson in Chicago) discussed the options the club now has in the first round of the draft (No.10 overall).
With two free agent DEs now under contract, the Bills can target the top player on their draft board instead of trying to fill a need on the D-Line. As Gabriel points out, think WR, O-Line, CB, etc. Options when they are on the clock next month.
No question the Bills are hoping to see that same production from Anderson's 2011 season. And if they get it, this should be looked at as another solid free agent move that makes the Bills a competitor in the AFC East.
Follow me on Twitter: @MattBowen41