March 13, 2012 -
Matt Bowen
Bucs pay big, add key target in Vincent Jackson
Heading into free agency, Vincent Jackson was the top target on the market at the WR position. Size, speed, red zone ability, etc. Plus, he has shown the type of production that warrants a long-term deal. And I can't argue that after he received a 5-year, $55.55 milion dollar deal (with $26 million guaranteed) from the Bucs today according to ESPN's Adam Schefter.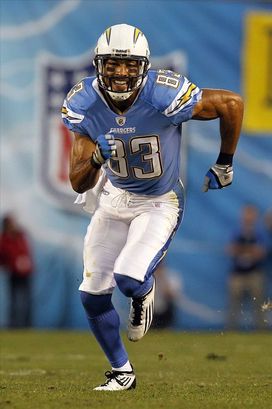 ICONVincent Jackson heads to Tampa to work with QB Josh Freeman.
Looking at the Bucs and new head coach Greg Schiano, they have young talent in Mike Williams and Arrelious Benn, but their development has been slow.
How do you fix that? Add a veteran talent that can walk in as the No.1. Improve your passing game, upgrade the entire unit and put another target on the field that can command some respect from opposing defensive backs.
I expect the Bucs to play a physical style of football from an offensive perspective and lead with the run game. But don't let that discount the importance of signing Jackson and what it will do for Freeman as a QB.
The Bucs' QB has size, the ability to extend plays in the pocket and make throws in crucial situations of the game. But watching him this past season when this Tampa team fell apart under Raheem Morris, he needs some help outside of the numbers.
No different than what the Bears envision with Brandon Marshall or the WR signings we are seeing with the Redskins. If you don't have the talent at WR to help your QB, then go get it. Solid play here from the Bucs.
Follow me on Twitter: @MattBowen41