March 13, 2012 -
Matt Bowen
Can Moss be the vertical threat 49ers need?
Randy Moss is back in the NFL according to ESPN's Adam Schefter. After working out for the 49ers on Monday (with coach Jim Harbaugh throwing passes), the club signed the veteran WR to a one-year deal.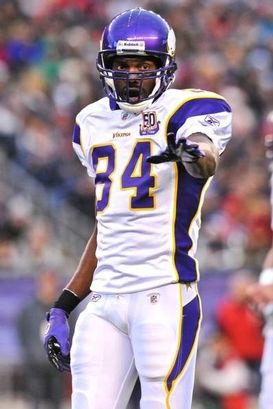 ICONMoss is back in the NFL after signing a one-year deal with the 49ers.
From an Xs and Os perspective, I understand the desire for the Niners to sign Moss. You hope he can be "that guy" again outside of the numbers. A receiver that can consistently stretch the defense, put pressure on the top of the secondary and clear out the middle of the field for TE Vernon Davis to go to work.
Think of running 4 verticals vs. Cover 2, the deep play action after the Niners have established the running game, plus the vertical end zone shots every offense wants to take in between the 40s (prime field position to throw the ball down the field).
If anything, a receiver that can run the top of the route tree and force opposing defensive coordinators to respect his talent. That impacts defensive play calling, the fronts, walking a safety down into the box, coverage schemes, etc. Put some fear in the defense and throwing lanes will open up.
But we also have to remember that this is still March. I don't know how Moss will mesh with QB Alex Smith (assuming he resigns with the team) and Harbaugh, the offensive system in San Francisco or the fact that he might not be much more than an occasional deep ball guy. On top of that, he has a history in the NFL that we all know about.
There is no question the 49ers need to add help at the WR position. The team signed Braylon Edwards last August and he was eventually cut in Week 17. Plus, they need some speed down the field to pair with Michael Crabtree.
If Moss can revert back to his old form, then this could be a nice offseason pickup. However, I want to see it all play out when the regular season begins before I start making predictions on what Moss will provide to San Francisco in 2012.
Want to learn how to study the NFL Draft? Click here to sign up for the NFP's online scouting class.
Follow me on Twitter: @MattBowen41