July 28, 2011 -
Matt Bowen
Can Ochocinco still produce?
The Patriots made another bold move today trading for WR Chad Ochocinco after bringing in DT Albert Haynesworth this morning. Two big name vets that will be expected to play specific roles for New England this season.
Let's take a quick look at how Ochocinco fits into the offense in New England….and why I still think he can produce some numbers for the Pats.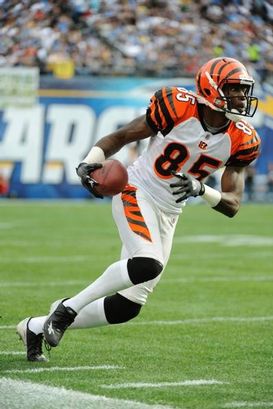 IconOchocinco should fit in with the multiple personnel packages in New England.
- Don't judge Ochocinco based off his production last season with the Bengals. That entire team was a mess during a major losing streak, and as we are seeing now, they are rebuilding in Cincy. I expect his production to vastly increase playing within the Patriots game plan—and Belichick isn't going to make a move without high expectations from the veteran.
- One of the tough things when breaking down the Patriots offense from a defensive perspective is the multiple personnel groupings they use. You can get three TE sets, four WR looks, empty, pre-snap motion, etc. Plus, they will move personnel and align players out of position to create matchups both inside and outside of the numbers. With Ochocinco, the Pats basically now have a player—with good top end speed—to use in different packages. But the key thing here is that he can still win on the outside.
- This does give QB Tom Brady a deep ball threat—something the Pats didn't have without Randy Moss. Why is that important? Think of the top of the NFL route tree: 7 (corner), 8 (post), and 9 (fade). These are routes that often are primary schemes when working vs. both Cover 1 and Cover 2. The underneath and combination concepts the Pats use with Wes Welker and their young TEs are key to the game plan, but you want to get at least two deep shots per half down the field. New England needs Ochocinco to win vs. a rolled up CB in Cover 2 and get up on the safety fast. That is big to producing an explosive play.
- Have to compete with the Jets. If you want to beat the New York secondary (one that might add Nnamdi Asomugha), then bring in some talent like Ocho on the outside. When working vs. pressure based defenses that play both man and blitz-man coverage in the backend, target receivers that will win running inside breaking routes. And making a play on a simple three-step slant vs. the Jets D isn't easy when they can get hands on receivers at the line of scrimmage.
Follow me on Twitter: MattBowen41