March 23, 2012 -
Matt Bowen
Can the Saints survive without Sean Payton?
How do you recover when you lose your head coach leading up to the draft? Think about that for a minute. This isn't a coaching change after the headman was fired following a lousy year.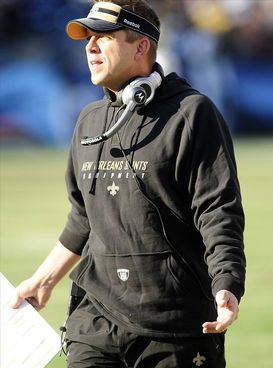 ICONWithout Payton, the leadership will have to come from the locker room in 2012.
Not in New Orleans. That's not even close. The Saints just lost Sean Payton for the entire season. A proven winner in the NFL. A coach that handles and preps one of the top offenses in this league. That's gone--finished.
A one-year suspension handed down this week by Commissioner Goodell as part of the fallout from the bounty scandal within the Saints organization.
You don't replace Payton from a football perspective. His in-game management, the structure of the team, etc. And an interim head coach isn't going to change that. Eventually, the Saints will decide on a name and get back to work. But it won't be the same.
What's next then? From my perspective, it has to fall on the players. The leaders and veterans of this ball club down in New Orleans.
Players in this league are accustomed to dealing with adversity. In fact, I think the top players welcome it. They can deal with change and tough situations. That's why we can call them "pros."
This situation? An extreme case. One that is new, challenging. This won't be easy to navigate starting with their first offseason workout and team meeting. I would expect it to feel uncomfortable and different. A voice missing from the front of the room. A voice that these players expected to be there when they turned in their gear at the end of the 2011 season.
But that's why you have to trust the veterans on this football team. It is up to them to figure this out. A true test, really, when we take a step back and try to forecast what will happen this year in New Orleans.
Can the Saints survive in the 2012 season without Payton on the sidelines? Honestly, I have no idea. There is much, much more to play out down in New Orleans before training camp and the start of the regular season. But whatever happens, it has to start with the leadership of the locker room.
Follow me on Twitter: @MattBowen41