December 21, 2010 -
Matt Bowen
Can T.O. find a new home next season?
I was wrong about Terrell Owens this season when it comes to production. When he officially signed with the Bengals this summer, I saw an older receiver that would struggle to beat press coverage and separate from defensive backs down the field. A throw-in of sorts. A big name to sell more tickets in Cincinnati. However, with the disaster that became the Antonio Bryant signing, T.O. found himself in very productive role.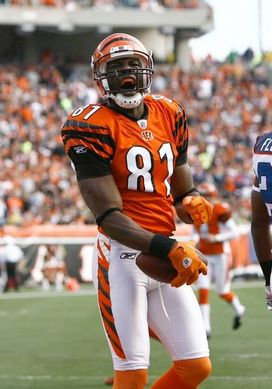 ICONExpect Owens to be a topic of discussion again this August when camps open up.
I understand that the Bengals have been a major disappointment this season. A 3-11 record with the win over the Browns this past Sunday ending a 10-game losing streak. But, Owens' numbers have been solid for a 37-year old receiver. He led the Bengals in receptions with 72, racked up over 900-plus yards and hauled in 9 TDs. Plus, he still showed us that he could get vertical down the field, run the short to intermediate route tree and make some tough catches over the middle of the field. Played like a No.1 wide receiver.
But, what about next year? T.O. has been shut down by the club and put on the injured reserve list with a knee injury. The probability of Owens coming back to the Bengals next season is very low, and with a possible new coach (and QB) there really isn't a spot for a receiver that will turn 38-years old, with or without the production.
Most likely, T.O. becomes that "one-year rental." The WR that can make some plays for you and hopefully not cause any distractions throughout the course of the regular season. That happened in Cincy this season when Owens called out the coaching staff. But, if you need a receiver for just that one season, you live with it. That is the NFL way--because talent still sells.
I am sure Owens will be a hot name once camp rolls around again this August, because the numbers from this season tell us that someone will take a flyer on him. He will find a new home—away from Chad Ochocinco—and try to prove us wrong again. Because the guy can still play.
Follow me on Twitter: MattBowen41