August 07, 2011 -
Matt Bowen
Cause for concern in New York?
On Thursday, I wrote a post about Lions rookie Nick Fairley. The DT is out (maybe for the entire camp) after undergoing surgery for a foot injury. A first-round pick that will not develop and see NFL competition anytime soon. Real hard to win a job or show the coaching staff you can produce at this level when you are in the training room.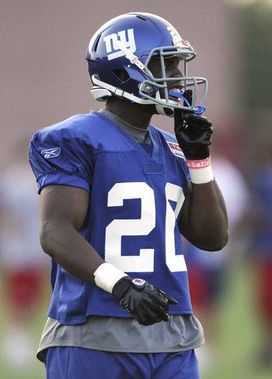 Missing training camp will be an issue for the Giants' rookie CB.
In New York, the Giants are now dealing with an injury to their first-round pick after CB Prince Amukamara broke the fifth metatarsal in his left foot. Again, a rookie that was expected to contribute (and compete for a starting job), now on the shelf for training camp.
However, comparing the two, there is no question I would have more concern for a rookie DB missing camp and the preseason.
The actually injury isn't the concern. I had the same surgery during my second season in the league. Put a screw in, get into rehab with the trainers and work your way back into playing shape. About six weeks.
Instead, the issue from my perspective are the competitive situations Amukamara will miss. Start with practice. Basic individual drills that focus on pro techniques, one-on-one's with the WRs, 7-on-7, etc. Everything that goes into the daily grind of a NFL training camp to test these rookie DBs. You need that as part of the transition period from college football to the level of talent in this league.
And don't forget about the preseason schedule--becasue that is where the real grading process takes shape. Competitive game situations that you can't replicate on the practice field.
Plus, when you aren't on the field, you vanish from the regular season game prep. As I have said before, defensive coordinators in this league use a variety of personnel packages to counter NFL offenses. Just think of the multiple sub packages we saw from Fewell's Giants last season.
Sure, New York will push to get him back on the field once Amukamara is cleared by the team trainers. You have to get the return on an investment for a first-round pick. However, this defense isnt going to wait around for him to get healthy. That's how it works in the NFL, no matter how big of a blow this is to the Giants.
Follow me on Twitter: MattBowen41