July 08, 2011 -
Matt Bowen
Collins' retirement puts the Titans in a tough spot
Before we get into this post, a quick note on Kerry Collins... During my own career you had to respect his arm and ability to beat the defense with the deep ball. He wasn't easy to game plan for and he forced you to take a couple steps back in your alignment just to stay on top of the vertical game. And it speaks volumes as a player when you can last in this league for 16 seasons.
Now let's discuss the current QB situation down in Tennessee with the veteran moving on into retirement. Sure, there are other options for the Titans (names we will get to), but with Collins this club had a solid option to play at QB. A smart move to bring him back as your No.1 after the lockout has wiped out the entire offseason.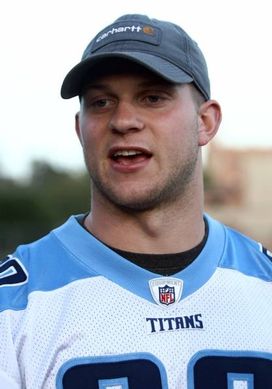 ICONThe Titans can hand the ball over to Locker or look to make a move for a veteran QB once the lockout is lifted.
In a normal league year I would hand the ball over to Jake Locker--even with Collins back in the mix. Whether or not we agree that the rookie had the value of a top ten pick, he would still have gone through an entire offseason, complete with OTAs, mini-camps and coaching sessions in the meeting room.
Drill the offense, install the base packages and work on technique.
I would get him on the field in September. Why? Because I believe the best way to develop QBs in the NFL is by real game experience. Let them take some shots, learn from mistakes and start to mature as pro football players.
However, can that really happen now as the NFL lockout spins through another week with more promises of false hope from both the players and the owners?
Probably not, and when you look at the next name in line, Rusty Smith, it is obvious that the Titans and new coach Mike Munchak are going to have to look elsewhere.
Maybe the Titans can scoop up Matt Hasselbeck if he doesn't return to Seattle (a move I would put at the top of the list), or look to make a deal with Washington for Donovan McNabb. Sure, there are other possibilities such as Marc Bulger, etc. Veterans that can keep the No.1 job warm until Locker is ready to play some ball.
The point here is that the Titans have to bring someone in. Like I said above, there is no doubt that I would turn the game plan over to the rookie if we weren't sitting around and waiting for football to start due to this lockout. But I have my doubts now that he is ready to be thrown into the fire of a regular season Sunday in this league.
And with Collins hanging up his cleats, the Titans have to act quickly and make a key move once the lockout is lifted. Not the ideal script for a first year head coach with a rookie QB and no real depth at the position on the roster.
What would you do? Let me know…</p>
Follow me on Twitter: MattBowen41