June 08, 2012 -
Matt Bowen
Could 'replacement' refs impact NFL secondaries?
Defensive backs hold—a lot. Let's just get that out in the open before we go any farther here. From a press-position or at the top of the route stem (just before the break), veteran DBs in the NFL will grab underneath the chest plate of the shoulder pads plus get a handful of jersey to maintain leverage.</p>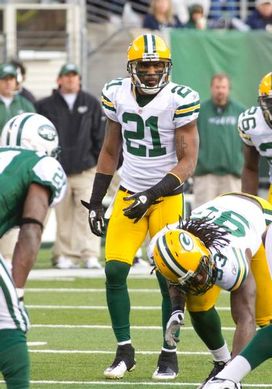 ICONHow would "replacement" refs impact the game of Charles Woodson?
And I have to wonder if that will be impacted with the possibility of the NFL using "replacement" refs in the upcoming 2012 season.
The key (from a player's perspective) is knowing what you can get away with each Sunday. And the officiating crews on the field determine that.
These secondaries in the NFL approach games based on the crew they will see on the field. In fact, most defensive coaching staffs will chart the penalties called (by each crew) as part of the initial game plan handed out on Wednesdays.
Get a crew that likes to throw the flag and call P.I. all afternoon long? You have to be careful and know where to put your hands (low on the hip) when the WR breaks back to the ball. But, if you get a crew that will let you play a little bit, its time to get after those WRs and see just how far you can push the envelope.
And part of playing this game in the secondary is building relationships with the veteran crews around the league. Pre-game warm-ups, during a dead ball, time out, change of possession, etc. As a DB, this is when you talk to the refs, get to know these guys and try to get some free calls.
Does that change with "replacement" refs? Maybe. We could see some quick flags in the secondary, crews that aren't familiar (or consistent) with the way top talents such as Darrelle Revis or Charles Woodson play press-man and the helmet-to-helmet rule could turn into an adventure.
You play long enough in the NFL and you will get a feel for each and every crew that shows up at the stadium on Sundays. But that's gone if the league starts rolling out back-up refs this season. And I'm really curious to see if that impacts the way DBs play.
Follow me on Twitter: @MattBowen41