February 28, 2012 -
Matt Bowen
Cowboys looking for secondary help? Smart move…
According to reports, the Cowboys are looking for help at the CB position and will use free agency to possibly target Cortland Finnegan and Brandon Carr if both players are on the open market.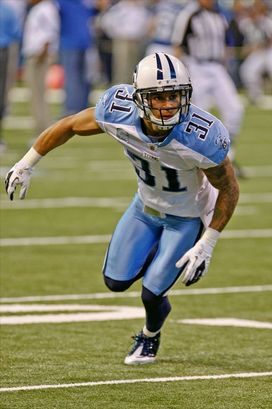 ICONCould Finnegan land with the Cowboys?
A smart move? No question here when we break down the style of defense the Cowboys want to play under Rob Ryan. As I have said before, it is very easy to draw up a pressure defense on the chalkboard and talk big when it comes to playing blitz-man coverage in the secondary.
But if you don't have the talent, NFL QBs will light up your defense.
We have to remember that there are protection schemes designed to counter pressure fronts (plus hot reads), and when the blitz doesn't get home your DBs are hung out to dry.
That was the main issue from my perspective when watching the Dallas defense this past season. And players such as Terence Newman didn't play with the proper technique to consistently win in man-coverage.
Another option for the Cowboys: the NFL Draft. In our "Team Needs" series, we looked at secondary help for Dallas. Prospects such as Alabama's Mark Barron at safety and Dre Kirkpatrick at CB.
However, it doesn't matter whether the Cowboys upgrade the secondary via veteran help in free agency or through the draft in April. They need to find talent that can play man-coverage (both from a press and off-man alignment) in their multiple blitz packages if they want to make a run to the post season.
Follow me on Twitter: @MattBowen41