November 28, 2012 -
Matt Bowen
Cutler's arm strength was on display vs. Vikings
Click here for the entire Inside the Playbook series.
Let's go back to the Bears' 28-10 win over the Vikings on Sunday and take a look at Jay Cutler's ability to throw the 7 (corner) route in the end zone. Check out the All-22 cut-ups and then we will get into some coaching points of the "Swap Boot" vs. Cover 2.
Vikings vs. Bears
Personnel: Ace (2WR-2TE-1RB)
Formation: Vice (Double Stack)
Route: Swap Boot (Flat-7)
Defensive Scheme: Cover 2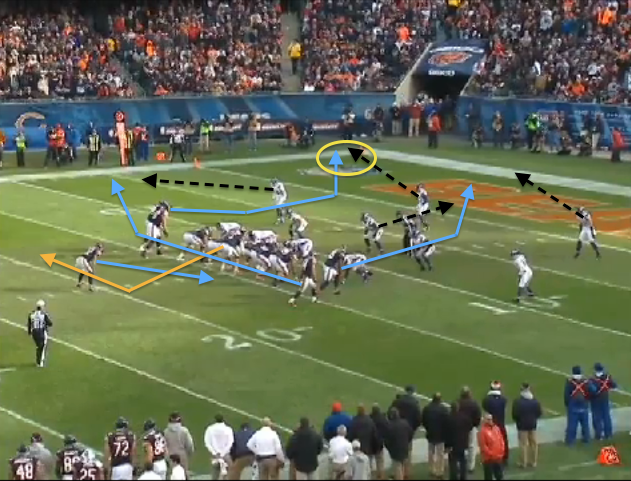 The Bears are running one of the top Cover 2 beaters (Flat-7) with some added window dressing of the "Vice" alignment. In the "Swap Boot" (open side run action) the Bears will bring WR Eric Weems under the line of scrimmage to the flat with TE Matt Spaeth on the 7 cut and Brandon Marshall on the deep crosser. A creative way to run the base Flat-7 concept.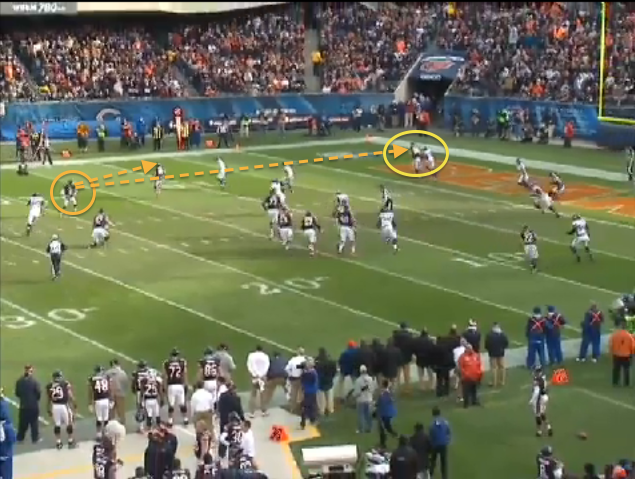 A quick coaching point on Cover 2 vs. the Vice formation. The deep half safety is taught to align inside of No.1 (Spaeth) with the CB playing a "soft squat" (no jam, sink at the snap). However, with Cutler getting outside of the pocket and breaking contain, the CB now "squats" in the flat vs. Weems. That leaves SS Jamarca Sanford playing the 7 route from an inside leverage position—with no cushion underneath.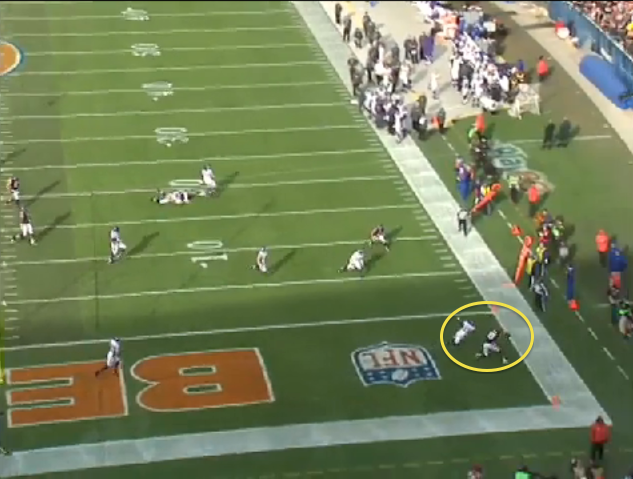 This is a heck of a throw from Cutler and a great finish from Spaeth dragging the feet. Look at the ball placement here: outside and to the up field shoulder of Spaeth. The Bears' QB puts some heat on this ball and throws it away from the defender's leverage for six points.
Follow me on Twitter: @MattBowen41