March 12, 2012 -
Matt Bowen
Develop young talent at QB? Not if you can sign Manning
If you want to develop young talent at the QB position, it has to be done on the field. That's the bottom line from my perspective. Practice and the film room? Sure, those play a role, but that doesn't even compare to what a QB experiences in regular season game situations.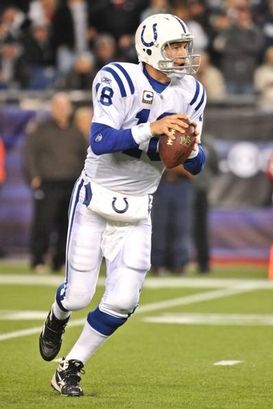 ICONBoth the Broncos and Titans are trying to land Peyton Manning.
But when it comes to both the Broncos and the Titans, they are willing to sacrifice future development at the QB position to make a run at Peyton Manning.
Tim Tebow? Jake Locker? Move out of the way for Peyton. And with Tebow, he could be in a different uniform in 2012 if the former Colts' QB lands in Denver.
I get it. The "win now" approach. The same topic the NFP's Dan Pompei wrote about in his Sunday Blitz.
That sells when Manning is viewed as the ultimate upgrade at the position.
Think about it: if Manning is healthy, he gives you about a three-year window of production. That's just an estimate. But at 35-years old (with neck issues) I wouldn't look past three more seasons of top tier football with the veteran QB.
However, he immediately upgrades your entire football team. Manning makes you a contender in 2012. A legit contender. I can't question that because of his ability to completely dictate the flow of the game from the QB position.
And based on the reports out of Denver and Tennessee, this is exactly what the two teams are looking for.
Is it the right move? I wouldn't turn down a chance to see Peyton Manning running my offense. These opportunities are rare. And in that case, you sacrifice whatever it takes to scoop up one of the best QBs in the game. Even if you have young players at the position that need to see the field in order to develop.
Want to learn how to study the NFP Draft? Click here to sign up for the NFP's online scouting class.
Follow me on Twitter: @MattBowen41