March 04, 2011 -
Matt Bowen
Did the Chargers get a steal with Bob Sanders?
Click here to read my notes on O.J. Atogwe to Washington.
With safety Bob Sanders heading to San Diego, let's run through some notes on the deal and what we can expect from the former DPOY in a Chargers uniform.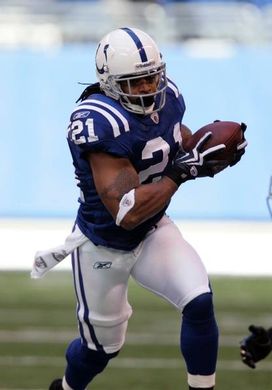 ICONSanders is heading to San Diego.
One-year deal: This is a win for A.J. Smith and the Chargers. Anytime you can bring in a player with past production (without big money tied into a long-term deal) you lower the risk involved. We all can agree the big question with the former Colts' safety is injury concerns (only nine games played over the last three seasons), but this could turn out to be a steal for San Diego. Allow Sanders to compete in camp and see if can hold up for an entire season—because you might get an impact player at a discount value. A lot of upside here for the Chargers. Easy to roll the dice on a player with health concerns when you aren't locked in to a player.
Impact: Play him at SS. The Chargers will align Eric Weddle at the free safety position and this allows Sanders to play as an extra defender near the line of scrimmage—where he provides the most impact. In my notes after his initial release from Indy, I talked about the possibility of aligning the former Colt at free safety, because he does have the range and ball skills to play the deep middle of the field. But as one NFC defensive backs coach told me, you do sacrifice some play making ability when Sanders is removed from the core of the formation. Or, as he put it, "Superman without his cape."
Opportunity for Sanders: When healthy, Sanders is one of the top "in the box safeties" in the NFL. Check out the tape, because you will see a player that will fill the hole in the run game, tackle, blitz off of the edge and make plays in the passing game as an underneath defender. However, Sanders has to prove he is still a dominant player that consistently shows up on film on a weekly basis. Show the Chargers and the rest of the NFL that he can stay on the field and provide production, and he should expect a new deal that has some bonus money up front.
Follow me on Twitter: MattBowen41