July 28, 2012 -
Matt Bowen
Do defenses need more work on tackling in camp?
I often write about technique when talking about defensive football in the NFL because it always wins vs. overall talent. Take a CB playing Cover 0 from an off-man position or a safety getting off the numbers to drive on the 7 (corner) route in Cover 2. In both situations, technique will put you in a position to make a play on the ball.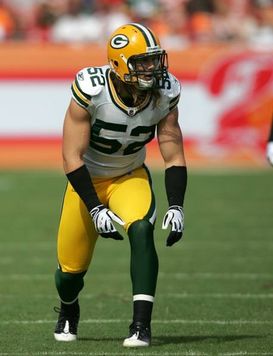 ICONClay Matthews and the Packers are making tackling a priority duirng training camp.
However, when it comes to winning with defense in this league, the No.1 technique (or basic fundamental) is tackling. You miss tackles at the pro level and you lose. It can be that simple.
According to Kevin Seifert of ESPN.com, the Packers have made tackling a point of emphasis in their camp and I hope more teams follow their lead when it comes to drill work.
The best defenses I played on in my career practiced tackling throughout two-a-days. Tackle the one-man sled, work on fitting up through the hole, the sideline angle drill, open field, etc. Hit and wrap up everyday. Before you get to deep ball drills or footwork, set your pads.
Can't go live in team drills? That's standard. But you can coach up your players to come to balance, set their feet and wrap (without taking the ball carrier to the ground). No different than playing freshman ball in high school when it comes to the techniques of making a clean, sound tackle on the field. Run through the ball carrier (inside shoulder on an angle tackle), bring your hips and wrap.
However, the more NFL games you watch it becomes apparent that technique is suffering when we break down tackling on Sundays. Players that want to "hit" rather than play with the proper fundamentals.
I was guilty of it also when I played. DBs will often throw their shoulder or cut the legs out on a ball carrier rather than front him up and wrap their arms. That leads to missed tackles or a knee to the side of the head. Bad football any way you look at it.
With the new CBA (and only one padded session a day), tackling drills should be the first drill defensive players run through in individual period. Because if you don't tackle as a defense (or limit explosive plays) it is going to be a long season.
Make it a priority in camp.That should be the goal for every defense.
Follow me on Twitter: @MattBowen41