February 14, 2012 -
Matt Bowen
Does Randy Moss still have deep ball speed?
Put yourself in the shoes of an NFL talent evaluator or a head coach when it comes to Randy Moss and his comeback attempt. What are you looking for? How do you grade a player that has been out of football for over a year? And what can he provide for your roster in 2012?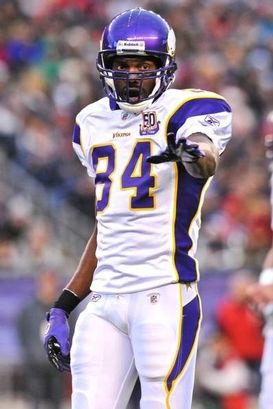 ICONCan Moss still run and test the top of the defense? That's my question.
If I brought him in for a workout, there is one thing I would do before Moss even began to run routes: get a 40-time on the WR.
That's it—because I want to know if he can still force defensive coordinators to specifically game plan for his talents.
No different than what the NFP's Joe Fortenbaugh commented on yesterday. Because beneath the issues he can cause in the locker room (and with your QB), Moss always had that ability to flip the field and produce big plays in the passing game.
Forget the short to intermediate route tree. I can find plenty of receivers on the street to run the slant, curl and 15-yard dig route (while also contributing to my special teams units).
With Moss, the only reason I would think about giving him a contract is that rare skill set that allows a QB to take at least two deep shots per half—with results.
The name value of Randy Moss might spark some interest and give a GM a reason to pick up the phone when his agent calls.
But I want to know if he is the same player that could press a deep half safety's cushion down the field in Cover 2 and force them to play with so much depth that you can't even see them on the wide-angle when you turn on the game tape.
And there was a time when that was the case with Moss. He was feared in this league when he took a vertical stem off the line of scrimmage.
However, without that, well, I don't have any interest in bringing in a guy that hasn't been a true productive receiver for years and has shut it down before on tape.
Follow me on Twitter: @MattBowen41