February 08, 2011 -
Matt Bowen
Don't forget about McCarthy
Back in early October, I wrote a post about the injuries that were starting to pile up for the Packers. Grant, Barnett, Tauscher, Burnett. Players that were being counted on to play impact roles for this 2010 Green Bay squad—and that was before TE Jermichael Finley was added to that list.
I talked about pro players and how they respond to adversity—almost welcome it at the NFL level. But going back and reading it last night, I made a mistake. Why? Because I didn't mention the head coach. An oversight on my part.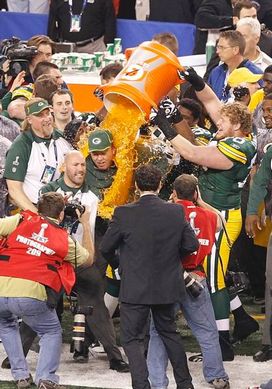 ICONGive McCarthy credit for holding this Packers team together in 2010.
What Green Bay did this season in winning Super Bowl XLV down in Dallas will always stand out from my perspective because of a roster that was patched together. And I don't think we will ever see another team survive and manage the amount of injuries like this Packers' squad. A unique season—one that should be remembered.
<p> I understand the amount of credit that
GM Ted Thompson is receiving this week
for building this roster. He put together a team full of talent. Names like Rodgers, Matthews, Raji, Nelson, Jennings, Starks and a veteran leader in Charles Woodson.
However, the head coach—in a season like this—plays the biggest role in my opinion. Yes, you need leaders like Woodson is the locker room and in the huddle, but pro coaches have a bigger impact than we might think.
I played for plenty in my career (the result of four teams and one coaching change in seven seasons), and I can tell you that the way they manage a team on a daily basis translates into wins and losses. And that is put under a microscope by the players in the team meeting room when cases of adversity pop up. Those players want to see a head coach with confidence in the film room, out at practice and on Sundays. It is imperative that the head man coaches with that sense of confidence (regardless of the situation) because the players will buy into it.
I don't know McCarthy personally, but I do know how players will react to the head coach after injuries, a bad loss (think 7-3 at Detroit) and in a late season run to get into the playoffs. That's coaching in the NFL and the Lombardi Trophy is further proof that McCarthy deserves even more credit for holding this team together through an up and down season.
According to the reports, the coach may be up for an extension--along with Thompson. Sound like a smart move? Without a doubt. He's earned it.
Follow me on Twitter: MattBowen41