January 19, 2011 -
Matt Bowen
Don't forget about the Steelers' Ryan Clark
Steelers' FS Ryan Clark is a true pro—and I don't say that about a lot of players in this league. From his game prep to what he does within the scheme of the Pittsburgh defense, he is a big key to the Steelers playing for another trip to the Super Bowl.
I played with Clark in Washington under Joe Gibbs and Gregg Williams. However, before you tell me I am biased, realize that the reason I was eventually cut from the Redskins had a lot to do with Ryan's ability to play the safety position. He took my job—and he deserved it.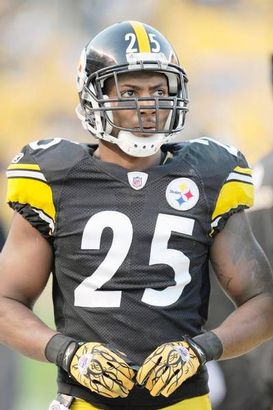 ICONPittsburgh's Ryan Clark is one of the most underrated safeties in the game.
I saw first hand what type of pro he was when we discuss study habits, formation recognition, and the ability to diagnose route concepts. They had to kick him out of Redskins' Park at night. Forget post practice meetings, he was in the film room late taking notes and preparing for Sunday.
That sells in this league—especially for Clark. The Steelers' safety doesn't have the overall ability of a Troy Polamalu or an Ed Reed, but that doesn't prevent him from making an impact in the secondary. We talk about angles in football. The proper "angles to the ball." That's Clark. You won't see false steps or sloppy technique—because that puts you on the bench. And that is something we tend to forget when we talk about NFL caliber players. The technique is still key on Sundays and that always applies to guys like Clark. Play your technique, read your run-pass keys, keep your eyes in the right place and you will be productive.
Go back to the Steelers' win this past Saturday vs. the Ravens. The interception off of Joe Flacco on the deep 7 (flag) route. Know the situation of the game, the personnel (Tank personnel on the field for Baltimore) and expect the type of route scheme form the formation alignment. That isn't an easy play to make from the deep middle of the field with a WR split out to the backside of the formation. But Clark overlapped an outside breaking route and was there in plenty of time.
A perfect example of a safety breaking before the ball is even thrown—because he knew the route concept. Don't need to run a 4.4 to make a play like that if you are prepared.
Watch him this Sunday when the Steelers host the Jets int he AFC Championship. Polamalu, Harrison, etc. are always discussed when this Pittsburgh defense is put on stage—but don't forget about Clark. He might just be one of the most underrated safeties in the game.
Follow me on Twitter: MattBowen41
Want to work in the NFL? Click here to sign up for the NFP's "Chalk Talk" seminar at the Combine in Indianapolis on February 25th.