February 05, 2011 -
Matt Bowen
Five final Super Bowl questions
Here are five final questions I have heading into Super Bowl Sunday down in Dallas...
1. Can Tramon Williams handle Mike Wallace?
From his technique to his big play ability this post season, I have been impressed with the Packers' CB. Good feet, closing speed and the ability to attack the ball at its highest point. But how does he match up vs. Wallace—especially vs. vertical route schemes? I talked to an NFC secondary coach yesterday who told me that Williams won't have any issues playing Wallace in the drop back game. Instead, the matchup comes when the Steelers use play action (think field position between the 40's) and get Wallace down the field on the deep post, 9 (fade) and double-moves. I am excited to watch them compete.
2. Are we forgetting about Ryan Clark and Nick Collins?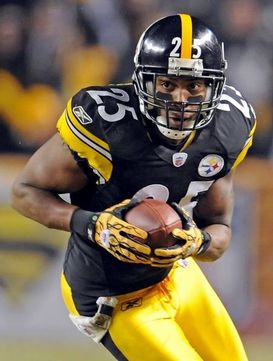 ICONSteelers' free safety Ryan Clark.
Easy to do when most of the Super Bowl hype surrounds Troy Polamalu and Charles Woodson on defense, but let's not forget about the importance of the free safety position. Angles to the ball, range from the middle of the field, pre-snap disguise and open field tackling. Both Clark and Collins will play crucial roles in their Cover 2 looks, 2-Man and when they are asked to drop down to the line of scrimmage in a man coverage role. But I always go back to tackling in a big game. Can't give up a free play in the Super Bowl.
3. What is the impact of the Pouncey injury?
With Legursky stepping in, the area of concern is pass protection. He doesn't bring the same athletic ability to the table that we saw from Pouncey. Plus, protection schemes come into play anytime you have a backup playing at the center position. Can Legursky manage the multiple pressure looks he is going to see from the Packers? And when Green Bay does play coverage, can he win his matchup with B.J. Raji? Having Ben Roethlisberger in the pocket helps, but this is a tough assignment for a backup on the Super Bowl stage.
4. What do we see from LeBeau and Capers?
Two weeks to prepare. That tells me to expect some new looks from both defensive coordinators on Sunday. The key for Roethlisberger and Aaron Rodgers is adapting to coverage and pressure schemes that aren't on tape. These two coordinators are excellent at game planning opponents. Give them an extra week and we should see defenses that will pressure early, challenge route schemes and atgtmept to bait the quarterback into making a poor decision.
5. How does James Starks fit in the Packers' game plan?
The Packers can't line up in empty sets for the entire game. We know that and it isn't easy to turn out production on the ground vs. this Steelers' front seven. But the Packers have to create balance on offense using Starks in their off-tackle runs (Power O, Counter OF, Lead, etc). That leads to play action and is also a way to counter pressure from the Pittsburgh defense. But don't forget about the red zone. The field shrinks and throwing lanes are minimized once the ball is inside of the 10-yard line. You need a running back to score TDs in these situations. I'm interested to see how many touches the rookie gets on Sunday.
Check back to the NFP following Super Bowl XLV for my post game notes and analysis.
Follow me on Twitter: MattBowen41