July 20, 2010 -
Matt Bowen
Focus back on football in Tennessee
Let's talk Chris Johnson and the Titans this morning…
The reported $2 million-plus pay bump for the 2010 season? Nice, but not what Johnson was looking for. I am still a firm believer that the RB is grossly underpaid when we start to talk numbers and overall production, but like we see so many times in this league Johnson will just have to do it all over again in 2010. Continue to play at a high level and wait for that big check next offseason.
But from a football perspective, this move is big for Tennessee—because it prevents a hold out. That is the real story here from my vantage point when we talk about actual football on the field.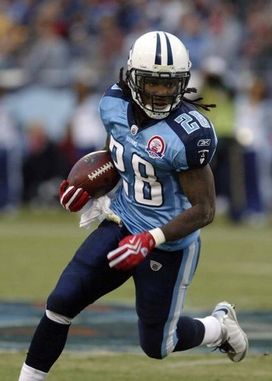 ICONJohnson's new deal will prevent a holdout in Tennessee.
Let's save the Vince Young opinions for a another day, because the Titans' game plan revolves around Johnson. Think of how he can flip the field, press the edge of any defense in the outside run game and use that quick burst to hit the hole and make people miss. Defensive coordinators can script a game plan to keep Young in the pocket or to take away the vertical passing game. But, there isn't much you can do from a scheme perspective when Johnson has the ball in space.
Think of playing Cover 2 and forcing Young to throw the check down to the RB. Usually a win for the defense, right? With Johnson, nothing is guaranteed. The amount of times the ball is in his hands is enough to make you worry when you start watching tape on Wednesday morning during a game week. And, you know a missed tackle means it is time to strike up the band. Are there ways to contain him? Of course, but the overall numbers (2000-plus yards rushing in '09) tell us he is explosive.
Could the Titans still get this if Johnson were to miss a week—or even two—in August? Maybe, but when you talk holdouts the issues run deep. They are terrible from a chemistry standpoint. You need your entire roster on the field, in meetings and in those preseason games to make mistakes, go through correction periods on the field and start to work towards the regular season. Can't do that when your best player is at home.
The Titans and Johnson will both avoid this once the deal becomes official and get back to football. This holdout talk has been a hot topic for months, and if I am a player on that team I now welcome training camp. That is the focus now in Tennessee.
Ready for fantasy football? Click here to purchase the Total Access Pass/ Draft Guide from the NFP.
Follow me on Twitter: MattBowen41