July 20, 2011 -
Matt Bowen
For Chicago, CB Corey Graham should be a priority
Bears special teams coach Dave Toub is one of the best in the league at what he does. I would put him up there with the Redskins' Danny Smith and the Eagles' Bobby April. Coaches that teach technique and always see production from their kicking units.
But you still need the talent on your roster to see results on special teams.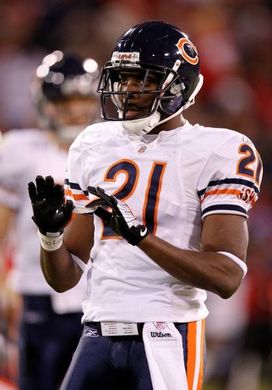 ICONCan the Bears replace Graham's production on special teams?
Corey Graham is one of those players that always shows up on film for Chicago. In my opinion, the best coverage man in the NFL.
And that brings up a solid question with the free agent CB: is he replaceable?
From a player's perspective, I completely understand why Graham would listen to any offer he gets, because the soon to be 26-year old needs to find a club that is going to allow him to compete for playing time on defense.
His situation is no different than half of the guys in this league. Make plays on special teams and develop into an everyday starter during the prime of your career. If you're not a top draft pick, this is the path to take as a pro.
Graham did start eight games for the Bears in '08, but unless Lovie Smith can promise him a shot at one of the CB jobs in Chicago, the team is going to have to let him walk and sign elsewhere.
That will hurt the Bears coverage units—especially on the punt team. This is where Graham makes his money as a gunner. One of the toughest jobs in pro sports speaking from my own experience playing special teams in this league.
He produced 25 solo tackles in 2010 (a big number) on special teams. A lot of production to replace. And as we get closer to the end of the NFL lockout and the start of free agency, we will find out just how much Chicago (a team that wins with the kicking game) values Graham.
My take? Give him a real shot (not a false promise) to win a starting job on defense and continue to show up on coverage units. That is money well spent on a player that can impact field position when he lines up on special teams. And he might just win a job on defense also if the opportunity is there.
Follow me on Twitter: MattBowen41