November 28, 2011 -
Matt Bowen
Giants-Saints: What to watch for tonight
Let's look ahead to tonight's Giants-Saints matchup down in New Orleans. Three things to watch in a game that will impact the NFC playoff discussion.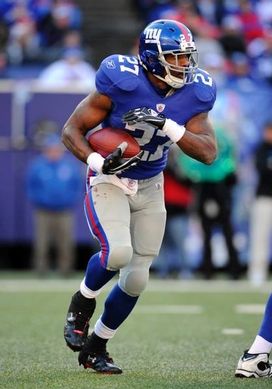 ICONThe Giants need to see some numbers from Jacobs tonight in New Orleans.
1. Brandon Jacobs' production: If the Giants want to use their play action game, get one-on-one matchups outside of the numbers and force the Saints to drop a safety into the box, then the production has to be there on the ground. In the Week 11 loss to the Eagles, this Giants' offense struggled to run the ball and it impacted their entire game plan. Expect the Saints to use multiple defensive fronts (4-3, 3-4, 46, "Bear," etc.), and with Ahmad Bradshaw out again tonight, the Giants need to see some numbers from Jacobs. Control the clock with the run game, take calculated shots in the vertical passing game and keep Drew Brees on the sidelines.
2. Impact of Jimmy Graham and Darren Sproles: The issue when you prep for both Graham and Sproles throughout the week of practice is accounting for their multiple alignments and role in the game plan. Sean Payton will use the TE as a backside X receiver, in the slot and removed from the core of the formation in a 2x2 look. With Sproles you get the screen game, edge runs and option routes vs. a SS or LB. Tough matchups and pivotal parts to the Saints' playbook.
3. Defensive Xs and Os: With Gregg Williams and Perry Fewell calling plays tonight for the defenses, check out the different looks, pressure packages and new install that will show up in the game plan.. What am I looking for tonight? Some secondary pressure. These coordinators love to use their DBs in blitz packages. I played for both defensive coordinators during my career and they are excellent at teaching technique and scripting game plans. And if you like the Xs and Os of the game, make sure to study both defenses tonight.
Follow me on Twitter: @MattBowen41