December 16, 2012 -
Matt Bowen
How did Julio Jones beat the Giants deep?
Click here for the entire Inside the Playbook series.
Whenever I get a chance to check out a one-on-one matchup that leads to a big play, I immediately focus on secondary technique and alignment. Think footwork, hands, eyes, leverage, etc. There is always a reason why you give up the deep ball at any level of the game.
Let's use Julio Jones' 40-yard TD vs. the Giants today, check out the technique of CB Jayron Hosley and break down some coaching points.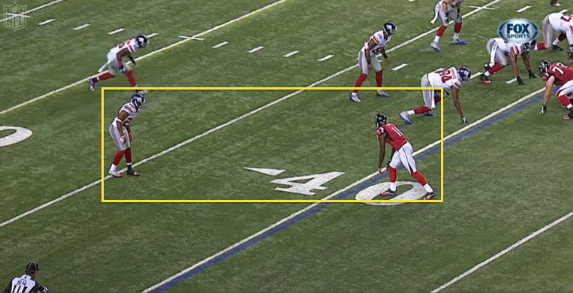 This is where the issues start for Hosley. If you are going to play press, then get up on the line of scrimmage. If you are going to play from an off-man position, then align at a depth of 7-8 yards. Here, Hosley is at a depth of five yards and he wants to "bail" (open hips, zone turn) at the snap. That's tough vs. the vertical speed of Jones. Too easy for the WR to eat up the cushion (distance between DB and WR).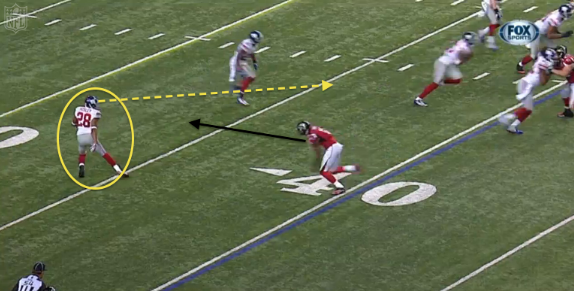 This is the "bail" technique. The CB will open to the QB (zone turn) and drop to the deep outside 1/3. If you are playing from an off-man position, this allows you to read through the 3-step game (slant, hitch, smash) or gain depth vs. a straight vertical release. But to keep that initial cushion (5-yards), Hosley has to be quick to get his eyes back to the WR and climb down the field.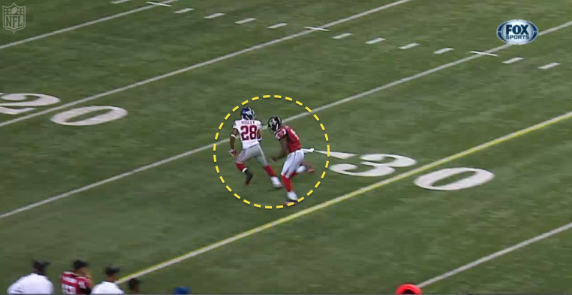 Stack on top of the WR. That's what you want to teach your DBs when they are working the "bail" technique vs. speed. Jones is going to stem his route outside of the numbers. You want to see the see the corner stack on Jones and pin him to the sidelines. Impact the stem and put yourself in a position to play the 9 (fade) route.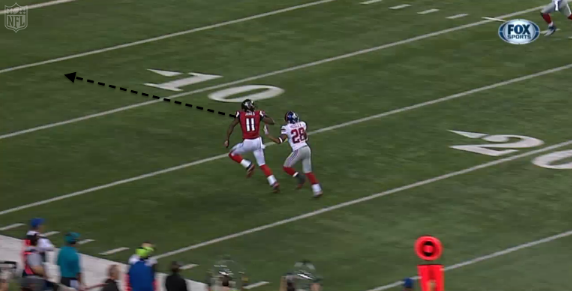 This is trouble for Hosley. Because he doesn't stack on Jones and allows the WR to continue that outside stem, the Giants' CB is now in a trail position vs. speed. No chance to recover on a ball that is thrown on time from QB Matt Ryan and to the up field shoulder.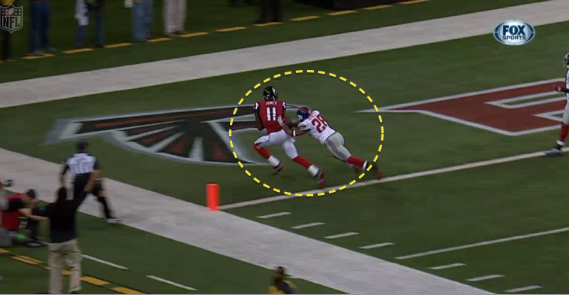 The finish from Jones. Hosley attempts to "play the pocket" (stick your hands in between the WR's arms), but it's just too late given the speed of Jones.
Technique still wins
Know the personnel on the field. If you are matched up with Julio Jones, then give yourself a decent pre-snap cushion to work with. And if you want to play with a "bail" technique, then you must impact the route stem down the field by stacking on the WR. Jones is a top tier talent and technique is the only thing that will save you vs. the deep ball.
Follow me on Twitter: @MattBowen41