July 31, 2011 -
Matt Bowen
How does Plaxico fit with the Jets?
Let's talk Plaxico Burress and the Jets after the WR signed a reported one-year deal for $3,017,000 in guaranteed money.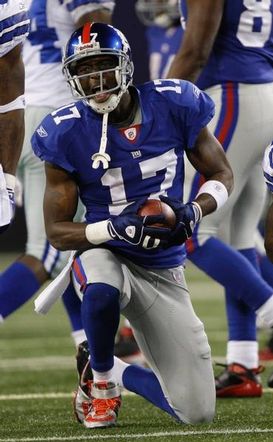 ICONWhat type of production should the Jets expect from Plaxico Burress this season?
- This move addresses a need. With the Jets already re-signing Santonio Holmes, the club needed to fill the role opposite at the WR position. Braylon Edwards is expected to sign elsewhere during free agency. And now New York needs a player that can run the deep comeback, slant and down the field route tree in their offense.
- What type of production should we expect from Burress? That is a question we should all have and it is too early to speculate. Let's see how he performs in camp. His first step will be getting back into some competitive football on the practice field. One-on-one drills, 7-on-7, etc. The WR needs to get in some serious work and compete hard to get back into the flow of the NFL. Stay out of the training room and learn the offense on the run.
- All summer I talked about Plax as a "situational player." Think 3rd downs, the red zone, crucial game situations, etc. Mix him into personnel groupings and bring him on the field to get the football. But after this move, he could possibly end up as the No. 2 in New York and develop back into an every down receiver. Does that happen? If he can win at the line of scrimmage, still press the safety down the field in Cover 2 and use his size to catch the football then we could see plenty of targets for Plax this season. Could be another player for QB Mark Sanchez. Let's see.
-The deal? One-year. If Plaxico wants to get paid serious money again in the NFL, the numbers have to be there in 2011. It is a great opportunity for him to get back into the league with a good franchise. Now, the production has to come. An interesting story line to follow throughout the month of August.
Follow me on Twitter: MattBowen41