August 08, 2011 -
Matt Bowen
How will coaching staffs approach the preseason?
With five games set for this Thursday night, how do you approach the preseason schedule as a NFL head coach?
Think about it: no offseason, mini-camps or OTAs. Plus, with the new contact regulations in camp, two-a-days are a thing of the past. Again, limited practice time to install and run your schemes in competitive settings.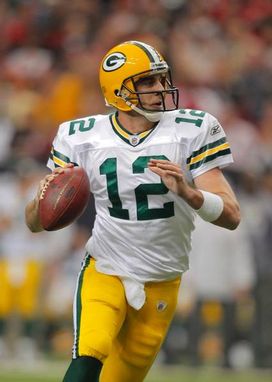 ICONWill Packers fans see more of Aaron Rodgers on the field this preseason?
Maybe it is time to tell the veterans to hold off on the visor and bag of sunflower seeds after a couple of plays this weekend?
I do believe this camp schedule (post lockout) has put coaches in a tough spot. And it could force them to walk a pretty tight line with the amount of time they play their starters this August.
Sure, injuries are always a concern in the preseason and no coach wants to see any player on the first unit (especially at the QB position) go down with a knee or shoulder that knocks them out.
But you need to get your players into game situations that you just can't replicate on the practice field. Tackling, the run game, QB play in the pocket, etc. You don't see that during practice in camp—because it gets too physical.
In a normal league year, the drill is pretty standard. A couple of series for the first team in the beginning of August and then it is time to shut it down. And we won't see them play into the second half unilt the thrid weekend of the preseason.
However, if I am in the shoes of Bill Belichick, Mike McCarthy, Lovie Smith, Rex Ryan, etc., I might have to push the envelope this month and get more out of my first team in the preseason. I want to see them finish drives on offense, work in the red zone and on third downs. On defense, let's see how they react to a "sudden change" (take the field after a turnover) or on the goal line.
Plus, the conditioning factor will come into play. I guarantee you see players—both vets and rookies—gassed after a 10-play drive this weekend. Add in the live competition and that heart rate is going to climb.
Let's see how this plays out starting Thursday, but if I am coaching this weekend, the starters aren't going to take off their shoulder pads and throw on a sideline hat after four plays. Because there is just too much football to make up before the season starts.
Follow me on Twitter: MattBowen41