March 22, 2012 -
Matt Bowen
How will the Jets work Tebow into the game plan?
Here is my initial thought (and question) on Tim Tebow with the Jets: how do they get him on the field? And in what type of role do we see the QB in the game plan come Sundays?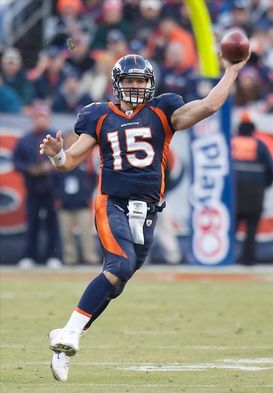 ICONThe Jets can install specific packages to get production from Tebow in 2012.
With the assumption that Mark Sanchez is the No.1 heading into the 2012 season, it is up to new offensive coordinator Tony Sparano to find a role for Tebow, install new packages and use him in game situations where the QB is productive within the Jets offensive system.
From my perspective, New York can look at the red zone, third and short, after a "sudden change" (turnover), etc. to feature Tebow in a variety of schemes that play to his skill set. Script specific plays for the QB, generate offense and utilize his talents to move the football.
Here are a few that come to mind:
- Read option
- Speed option
- Boot/Swap boot
- QB Lead (Power O blocking scheme)
- Sprint/dash route concepts
- Vertical play action
And each of these schemes can be dressed up (or disguised) using multiple alignments, formations and personnel groupings. Part of the drill when you want to force opposing defensive coordinators to game plan for Tebow and spend valuable practice time preparing for creative offensive sets.
Maybe this is nothing more than labeling Tebow as a "gadget player" used in a 8-10 play package per game while he waits for an chance (or a change) at the QB position to get under center full time in New York. Let's see how it plays out.
Follow me on Twitter: @MattBowen41