August 16, 2010 -
Matt Bowen
In August, rookie QBs should make mistakes
Starting this past Thursday night — with Jimmy Clausen getting his first preseason action as a pro — and continuing throughout the weekend, we got to see rookie QBs play in game situations, manage the offense and try to control the flow and tempo of the ball game.
But, when we look at their production — or lack thereof — we have to be careful in our judgment. Rookies are going to make mistakes, and if we discuss these games from a coaching perspective, they are great teaching tools.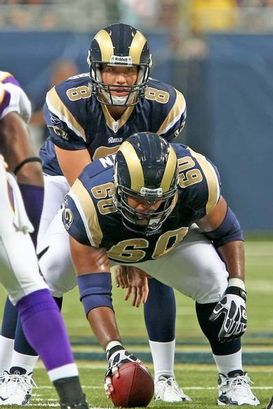 ICONBradford didn't have big numbers, but that is part of the process as a rookie QB.
Take Sam Bradford in St. Louis. He didn't have great numbers. The rookie from Oklahoma completed only 6 of 13 passes for 57 yards — and was sacked four times. Those numbers won't win games in the regular season. We know that, but the point here is that Bradford can use that game tape to make corrections, to study his footwork, his release, where his eyes are down the field and what he is seeing from the defense.
And, he needed to get hit. You want to see him take some clean hits as a coach and see how he responds. No different than Denver's Tim Tebow last night vs. the Bengals.
However, to expect Bradford, Clausen, Tebow, Colt McCoy, etc. to come into these preseason games and start slinging the ball all over the field isn't realistic. They aren't going to have numbers like Green Bay's Aaron Rodgers or Tom Brady in New England. Just getting in and out of the huddle and lining up the offense is a good start. What happens after that can be fixed, taught and developed throughout the preseason.
This is an enormous process when it comes to the QB position and part of the reason we see very limited success from rookies at the position. Last week, I talked about safeties and how NFL coaches grade their play in August. A tough transition to the pro game? Of course, but nothing compared to what Bradford or Clausen have to learn as rookies.
Coaches expect to see their veteran No. 1 QBs put a positive drive together that results in points. Pretty standard for any head coach in the league. Protect the football, run the base game plan and complete the passes they are supposed to.
Not for rooks. And that is why coaches understand that there will be plenty of mistakes before these first-year QBs are actually ready to play in a regular season game. They need time to throw interceptions, take sacks and make the wrong reads. Get in that film room, on the field during corrections periods, in practice and make the proper adjustments that will improve their games. That is how coaching staffs judge the development of these rookies.
For now you live with the mistakes — because they are supposed to happen.
Follow me on Twitter: MattBowen41
Click here to purchase the Total Access Pass/ Draft Guide from the NFP and receive a free Deuce Brand watch while supplies last.