November 29, 2011 -
Matt Bowen
Is a two game suspension enough for Lions' Suh?
Now that the NFL has handed down a two game suspension to Ndamukong Suh (without pay), what is your reaction? Is two games enough or did you want to see more?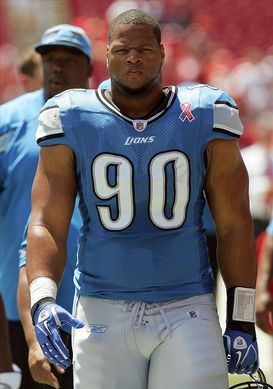 ICONNdamukong Suh now gets to sit for two games after his unprofessional move vs. the Packers on Thanksgiving.
My take? This is fair. Two games to sit and think about what he did in front of a national audience.
All we have to do is go back to Thanksgiving Day to replay the kick (or stomp) when Suh delivered a blow to a defenseless player in the Lions 27-15 loss to the Packers. Enough right there to make an argument.
I wrote a piece that night about Suh, his lack of professionalism and the discipline I thought Roger Goodell needed to hand out as soon as possible.
This isn't a helmet-to-helmet hit we are talking about that happens during the course of a ball game on a quick slant route to the middle of the field.
Instead, we are discussing a pro football player that couldn't control his emotions, put his team in an adverse situation that led to points and now impacts the Lions' push for a playoff spot.
Suh will sit Sunday night when the Lions travel to New Orleans to play a Saints' squad that has multiple weapons on offense and will also miss out on a divisional game when the Vikings come to town in Week 14.
Like I said above, this is a fair decision from the league. Suh needed to be shut down and the NFL will gladly take those two paychecks out of his wallet.
Play the game like a pro—its not that hard.
Follow me on Twitter: @MattBowen41