March 19, 2012 -
Matt Bowen
Is Flynn worth the risk for Carroll, Seahawks?
The knock on Matt Flynn is his lack of starting experience. Two games. That's all the tape you have on the QB when he started under center in a Green Bay uniform. The Patriots in 2010 and the Lions this past season.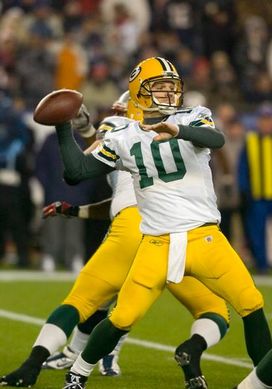 ICONThe Seahawks signed Flynn to a three-year deal on Sunday.
However, that was enough for Pete Carroll and the Seahawks brass after they signed Flynn to three-year deal that could be worth $26 million with $10 million in guarantees.
A risky move? Not if you see Flynn as an upgrade over Tarvaris Jackson. And when it comes to the QB position, if you can find a player through free agency (or the draft) that gives you a better chance to compete and win on Sundays, then go get him.
Going back to those two starts from Flynn, we saw some good football from the former Packer vs. the Patriots and when he threw for 480-yards (plus 6 TDs) at Lambeau vs. the Lions.
Flynn might not have the overall arm strength when compared when some of the top QBs in the NFL, but he is accurate, can control the offense and put points on the board. And when a backup gets an opportunity in this league, you want to see how he responds and break down the level of production.
We will hear Carroll talk about "competition" at the QB position when training camp opens up. That's "coach speak" from my perspective and I expect to Flynn to be the starter once the regular season kicks off in Seattle. You don't hand out $10 million in guaranteed cash to players if they aren't going to fill a role on your football team.
I'm as curious as anyone to see what Flynn can do in the 2012 season. He produced in the two opportunities he had playing behind Aaron Rodgers in Green Bay, and now he gets to run his own huddle in Seattle. And like I said above, if this is the guy for Carroll, then making the move is the right call to upgrade the position.
Follow me on Twitter: @MattBowen41