September 02, 2011 -
Matt Bowen
Is it too early to talk Saints-Packers?
I know there is one more preseason game left on the schedule (Oakland at Seattle tonight), but I'm moving on to opening night in Green Bay. And as the week rolls on, I expect most of the talk, break downs, etc. to focus on offensive football. I get it. Saints-Packers and Brees vs. Rodgers. Talent at the skill positions and play calling that will stretch the field.
But I'm not seeing it that way—because this game is about defense from my perspective.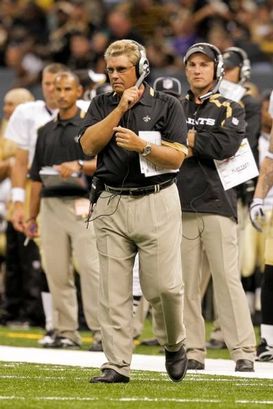 ICONBoth Williams and Capers will have game plans that are based on pressure schemes for opening night.
Think about it. Defensive coordinators Dom Capers and Gregg Williams have had six months to game plan for opening night. Sure, they broke down divisional opponents and self scouted their own personnel.
However, the one team you dedicate the most prep time to in the offseason is the first opponent on the schedule. That game counts and everyone in the league is looking to come out the gate with a win.
We will see some coverage in passing situations (think Cover 2 or 2-Man), but at the core of these game plans will be pressure—both zone and man. Multiple fronts, exotic looks that are based off of disguise and schemes that are scripted to get a free hit on the QB.
To get an idea of what these two coordinators are capable of on the chalkboard, check out these two examples I broke down from the 2010 season:
- Green Bay's "Corner Cat" vs. Chicago
- New Orleans' "Ruby 77" overload vs. Minnesota
What do we see here? Disguise the look and bring pressure (that comes from everywhere). I expect it to be even more detailed come Thursday. Forget the vanilla schemes that are a part of the preseason. Those will be thrown in the trash—never to be seen again until next August.
Week 1 presents an opportunity to expand on those defenses I broke down and install new looks that are hidden from the training camp crowds. Challenge the QBs, attack the protection schemes and put your guys in a position to make a play.
And I'm thinking the defense that puts the most hits on the QB wins on Thursday night. That's pressure football in the NFL—and I can't wait to check it out.
Plenty more to come on this one as we get closer to opening night...
Follow me on Twitter: MattBowen41