July 30, 2011 -
Matt Bowen
Is Roy Williams an upgrade for the Bears?
Throughout the entire offseason we have been talking about the Bears making a move at WR to upgrade the position. Add a No.1 for QB Jay Cutler. The question now is if Chicago did that by picking up former Cowboy Roy Williams.
Here are my thoughts: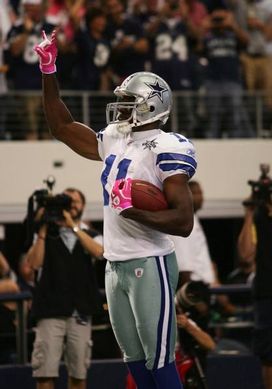 ICONWilliams brings some size to the WR position in Mike Martz's offense.
- Williams (plus newly acquired WR Sam Hurd) brings something the Bears haven't had outside of the numbers—size. But, does that translate in Mike Martz's route tree? In Detroit it did, where Williams had over 1,300-yards receiving in '06 when Martz was calling the plays. But the WR's production dropped off in three seasons with Dallas. During camp, Williams will have to show the Bears that he can run the deep dig, get in and out of breaks and catch the football from QB Jay Cutler.
- Mentioned size at the position above, and that is something to talk about with the current Bears' wide outs: Johnny Knox, Devin Hester and Earl Bennett. Plus, with TE Greg Olsen being dealt to the Panthers, Cutler now has a target inside of the red zone—where he can throw the slant and fade. And if you can't complete these two routes in the NFL, it is tough to make plays through the air when the field shrinks.
- Williams has to show that he can consistently win at the line of scrimmage and beat press-man. One of the reasons that Martz wants his receivers to have body control and change of direction skills is to get off the line and into the stem of the route. Not an easy chore for bigger receivers with long strides. However, if Williams can get down the field, the Bears do have a player that can go up and get the football in the vertical passing game.
- Is it really an upgrade? I can't call Williams a No.1 in the NFL (and I still view Knox as the top WR in Chicago), but the Bears get a player with a different skill set to add to their roster. If he can make some plays in Martz's offense, this will be an addition that pays off. Let's see how if plays out in camp and during the regular season first.
Follow me on Twitter: MattBowen41