March 03, 2012 -
Matt Bowen
Is there an answer to 'bounties' in the NFL?
The NFL isn't a pretty game and we were reminded of that on Friday with the stories coming out of New Orleans. A late afternoon report of defensive players being paid cash to deliver big hits under Gregg Williams.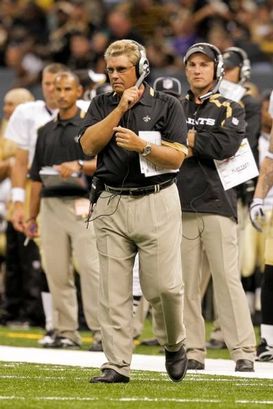 ICONFormer New Orelans Saints Defensive Coordinator Gregg Williams.
Williams came clean saying: "It was a terrible mistake, and we knew it was wrong while we were doing it. Instead of getting caught up in it, I should have stopped it. I take full responsibility for my role. I am truly sorry. I have learned a hard lesson and I guarantee that I will never participate in or allow this kind of activity to happen again."
Not what you want to hear in early March, but as I detailed in a column at the Chicago Tribune, this is an ugly tradition in the game I experienced myself under Williams as a player in Washington.
For those of you who read me here at the NFP, you know how much respect I have for Williams as a coach. The best teacher and motivator I have been around at the NFL level.
But that doesn't mean this isn't a real issue in the NFL today.
I'm not saying you have to agree with "bounties" in the pro game. That's not my goal here. But let's not be naive when it comes to winning in the NFL, they do exist and I don't see a solution to policing this situation. These "bounties" are used as motivational tools and are most often delivered with clean hits.
The Saints got pinched on Friday, but how many other teams could have seen the same fate? Whether you want to believe it or not, this is a practice that plenty of players have grown accustomed to.
Are fines the answer? Maybe, but then again, can the league office actually differentiate a clean hit vs. an intentional one? I don't see it, because most of these "hits" are clean by the rules. Plus, would any active players openly discuss if this goes on inside the locker room. Bounties? For cash? No…and why should they?
Deflect the question and move on.
I don't think this is a good thing for the NFL, but can this really be stopped or even controlled? Fines or the loss of draft picks will put all thirty-two teams on notice after punishment is handed out in New Orleans. However, will it solve the real issue that players go after each other on Sundays?
I doubt it.
Follow me on Twitter: @MattBowen41