May 19, 2012 -
Matt Bowen
Is there some value left with Plaixco Burress?
When I break down WRs in the NFL, I look at the role they can play based on alignment, route scheme and field position. How do they fit into the game plan and what type of matchup can you get them in to produce?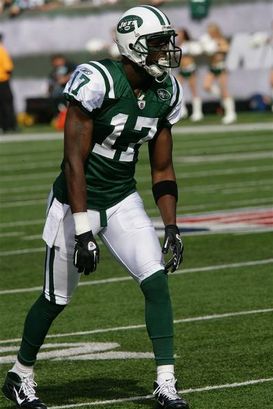 ICONThere is value with Burress if you utilize his size in the route tree.
That's why I still see some value with free agent Plaxico Burress because of game situations that fit his overall skill set.
Look at the 9 (fade), 8(post), 7 (corner), etc. inside of the 20-yard line. And don't forget about third and medium situations (3rd and 4-7) where the basic 3-step game (slant vs. press-coverage) comes into play.
I'm thinking of the slant on the backside of a 3x1 set or the skinny post vs. Cover 1 in the red zone. Win at the line, stem up the field and put that CB on your back hip with the post. If the safety doesn't get a clean break from the middle of the field, we are talking about six points.
Plus, WRs with size and length cause issues for opposing secondaries. They can go up and get the football, create leverage off the release and make plays for the QB in the red zone when they get position on a DB.
As a former safety in this league, I can tell you it is tough to climb the ladder and play the ball vs. a 6-3 receiver. Forget technique, leverage, etc. in that situation. They are going to use their size to try and make the play.
Burress caught 8 TDs in 2011 for the Jets. And considering the amount of three (and even four) WR sets we see on Sundays in today's game, landing a WR with his skill set can impact your game plan if he is utilized based on specific route concepts.
I understand that Burress isn't a 4.3 or 4.4 guy outside of the numbers. That's not what you are getting with the veteran. However, if you need to add some depth to your roster (and create some competition this summer), why not give him a look?
Follow me on Twitter: @MattBowen41