December 30, 2011 -
Matt Bowen
Is this the end for T.O.?
When veteran wide receiver Terrell Owens (and his agent) put on a show during an individual workout for the media earlier this season, I thought someone would bite—eventually.
Fly the WR into town, put him through a real NFL workout (in front of coaches, scouts, etc.) and at least get a sense of where he was at with his conditioning.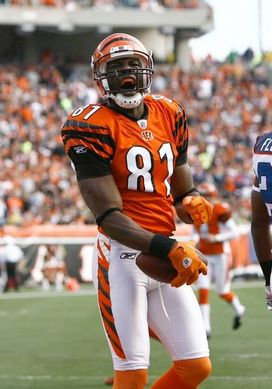 ICONThe Indoor Football League? That might be the only opportunity left for Terrell Owens.
Heading into Week 17 that's not the case.
There hasn't been any real talk at all about a T.O. comeback this season. Even with injuries, and the Niners releasing Braylon Edwards this week, Owens is a forgotten player in this league.
His next stop? According to a report from the Dallas Morning News, there is some talk of Owens joining the Allen Wranglers of the IFL (Indoor Football League).
That's a far fall for a guy that has Hall of Fame numbers and caused defensive coordinators some major issues for years in the NFL.
I played against T.O. in San Fran and Philly. He was a special talent outside of the numbers and in the open field after the catch. You had to game plan specifically to stop Owens and he had the production on Sundays to back it up.
However, when you are 38-years old, coming off of a knee injury and have a negative reputation around the league, you aren't considered an "upgrade" in talent anymore.
Add in the fact that Owens isn't going to contribute at all on special teams, and it's hard to create a roster spot for the veteran to run fade routes in the red zone. You can find plenty of guys to do that.
I can say this about the NFL: they will tell you when your career is done. And that is exactly what T.O. is learning right now.
Follow me on Twitter: @MattBowen41